Intercultural Dialogue at CHS
Isabel Rodriguez and Madison Krumins are bringing intercultural dialogue to Community High School; they're starting conversations creating ripples of progress and impact.
Rodriguez and Krumins are students at the University of Michigan majoring in sociology and minoring in monitoring intergroup relations (IGR), otherwise known as intercultural dialogue. Currently, they are facilitating their course in Michelle Yager's forum every Tuesday from 2-3 p.m.
Intercultural dialogue delves into a variety of topics, surrounding issues of systemic racism and identity. The topics they cover are often intense and carry an immense amount of weight that can often make students uncomfortable.
"I think a difficult [lesson] could be a privilege," Rodriguez said. "There's a lot of resistance. I think that comes with when you become aware of having privilege. If you get the feeling of guilt, and as much as we would like, it's not your fault there's still the resistance, there's still that feeling anyways."
The lessons on these topics over the years of managing intercultural dialogue have impacted not only Krumins's students, but their own identity as well..
"I know the first time that I had to kind of grapple with this idea of white privilege, I was also just feeling guilty and it made me want to turn away from it, but I really needed to lean into it to be able to look at it more and actually start to address things like 'okay, how does this actually play out in my life and in other's lives?'" Krumins said. "But the first time or even anytime, it can be kind of difficult to just address privilege or these biases we have."
Another lesson included is the "history read around." This lesson includes reading different excerpts of history and hyperfocusing on historical events that happened to people of color throughout American history. Some of the events include the genocide of Native Americans, anti-Chinese immigration laws and slavery.
This lesson can be more difficult for some students than others which can make it increasingly more difficult to teach.
"Somebody can read something, it can just be like, 'I had a family member experience that' or 'I've seen people that look like me experienced that,' and it can be charging," Rodriguez said. "So we never want to tell people that their emotions are invalid, or they can't have those in our space because they can."
Charges are an aspect of dialogue that can also be applied to everyday conversation and healthy communication practices. They are helpful to identify when dealing with tense conversations. Charges are things said that may invoke negative feelings and make someone else feel uncomfortable or angry.
"We never expect somebody if they are charged, if they're upset, to not express that," Rodriguez said. "We welcome vulnerability."
These techniques and ways of navigating dialogue have also bled into Rodriguez's and Krumins' ways of life and how they handle conversation.
"This has helped me in personal relationships, being able to talk with my family about things I don't agree with, or my partner [to] talk with him about things that we don't agree with or things that we've been socialized to believe entirely on different spectrums," Rodriguez said.
Rodriguez and Krumins have been holding these conversations for years but they often have done it in a different, collegiate setting. Practicing intercultural dialogue in a high school setting presents new challenges as well as opportunities.
"We can feel like a disruption," Rodrugiez said. "You've all created a community, this is your classroom. These are your friends, these are your peers. Where, versus in college, we're doing peer to peer so we're literally with peers, people we share an identity with and so there's kind of that common ground. We also have more time to spend on building relationships. There's already relationships that exist here. And there can be a lot of resistance and wanting to step out of those relationships to build new ones. There can be thoughts like 'why do I need to do that if I already have my best friend?'or 'Why do I need to talk to other people?'"
Nonetheless they are quite impressed with the results of the dialogue so far.
"I really admire the vulnerability and the strength and bravery that everyone has been bringing," Krumins said.
One of the reasons why intercultural dialogue is less common in high schools is because of stark pushback. Intercultural dialogue is essentially critical race theory — a class/concept that has earned a lot of stigma in the past couple years.
"Schools tend to want this in their environment because they teach [these] value to their kids and they want this, but there's a lot of parental pushback and a lot of resistance from worlds outside of schools that make it really difficult for us to stay in this space or be welcomed," Krumins said.
Rodriguez and Krumins feel that each of these lessons is extremely important and hope that students take away as much as they can.
"That's our goal is just to have people thinking about it and understanding that their identities matter," Rodriguez said."Understanding that even if you don't want to care about how others react to you, it exists, it's there. It's important to know and to acknowledge that because we all are moving through the world. How others view you matters because they will treat you based on that. Opportunities will be available or not available to you based on how others view you, same as how you view others, how you view yourself, how you carry yourself through the space. So we want to make just people conscious of how they look at themselves, how they look at others."
Rodriguez and Krumins are attempting to create a society more open and comfortable for all, one conversation at a time. Not by force, but by getting people to think about concepts relating to privilege, and race and how to navigate the world through your identity and interacting with others that are similar and different.
"Dialogue is about coming together to share experiences together to come to not necessarily a solution, but a common understanding," Krumins said. "…We're not here to change somebody's mind. We're here to sow a seed of thoughts,"
"Dialogue is about coming together to share experiences together to come to not necessarily a solution, but a common understanding," Krumins said.
Krumins and Rodriguez would like for IGR to be spread and provided in many other schools, but because of the critical race theory, many schools do not offer IGR. It is up to the administration of the school whether or not the IGR groups will be allowed in.
Leave a Comment
About the Writers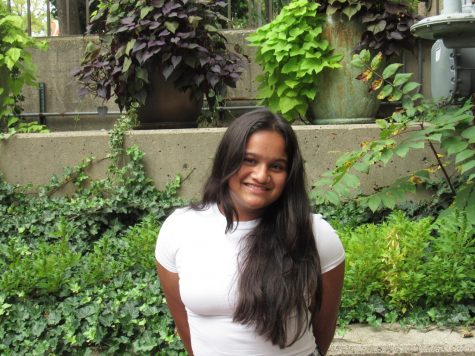 Izzie Jacob, Journalist
Izzie Jacob is a sophomore at Community and is thrilled to be starting her journalism career. When she's not watching Marvel movies or complaining about how short she is, she's usually listening to her playlist, which contains music from Harry Styles to Kendrick Lamar. After school, you can find her rowing for Huron or drinking a surplus of chai. Her favorite part of journalism is talking about issues that don't get enough attention and advocating for the rights of immigrants and women of color.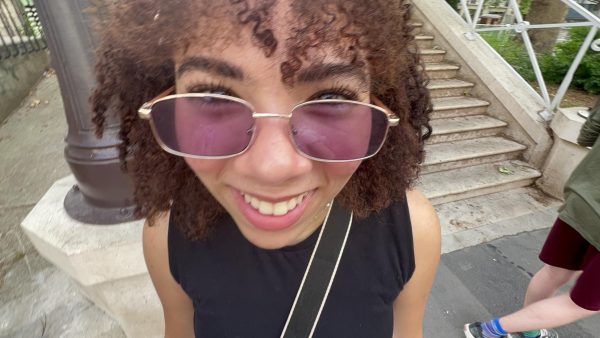 Morgan McClease, Social Media Editor-in-Chief
Morgan McClease is a senior and is entering her 4th year on staff and 2nd year as a social media EIC. In her free time, she enjoys reading, listening to music, and watching really bad 2000s TV shows and movies. When not at school you can find her at the dance studio or working at Sweetwaters making all kinds of drinks, her personal favorite is an apple cinnamon oat milk latte. She is very excited for her final year on staff and can't wait to see what is in store for The Communicator!