Pi Day Returns
Community High School (CHS) celebrated Pi Day this Monday, March 14. The Math Club set up a number of activities during lunch, along with a pie baking contest to mark the occasion.
Violet Knyal, a CHS freshman, baked pumpkin pies. Usually, she bakes cakes and meringues, so baking pies is a new experience. She decided to bake for Pi Day so that other kids who have nut allergies like her could have a slice without fear of contamination.
"It's really nice to think of the other allergy kids, especially nut allergies, because there's always a lot of cross contamination," Kynal said. "Basically if someone touches a nut free pie with a knife that has been used to cut pecan pie or something else with nuts, then I can't have that pie anymore."
The Pi Day festivities were planned and run by the students in CHS Math Club.
"We've got to get kids really enthused about math, right?" said Luciana Qu, a CHS math teacher and math club advisor. "And so we thought that Pi Day would be a really, really good entry point for us in terms of getting kids to enjoy math and see the fun side of it. We actually have a lot of fun activities today."
Qu emphasized the importance of mixing math and art. She mentioned an activity that algebra two classes are doing that does just that.
"A lot of people think that you're either like an artsy language person or like a math logical person, and the thing is, it's not really like that." Qu said. "And so with Pi Day, that's what we're doing; [math is] supposed to just be silly."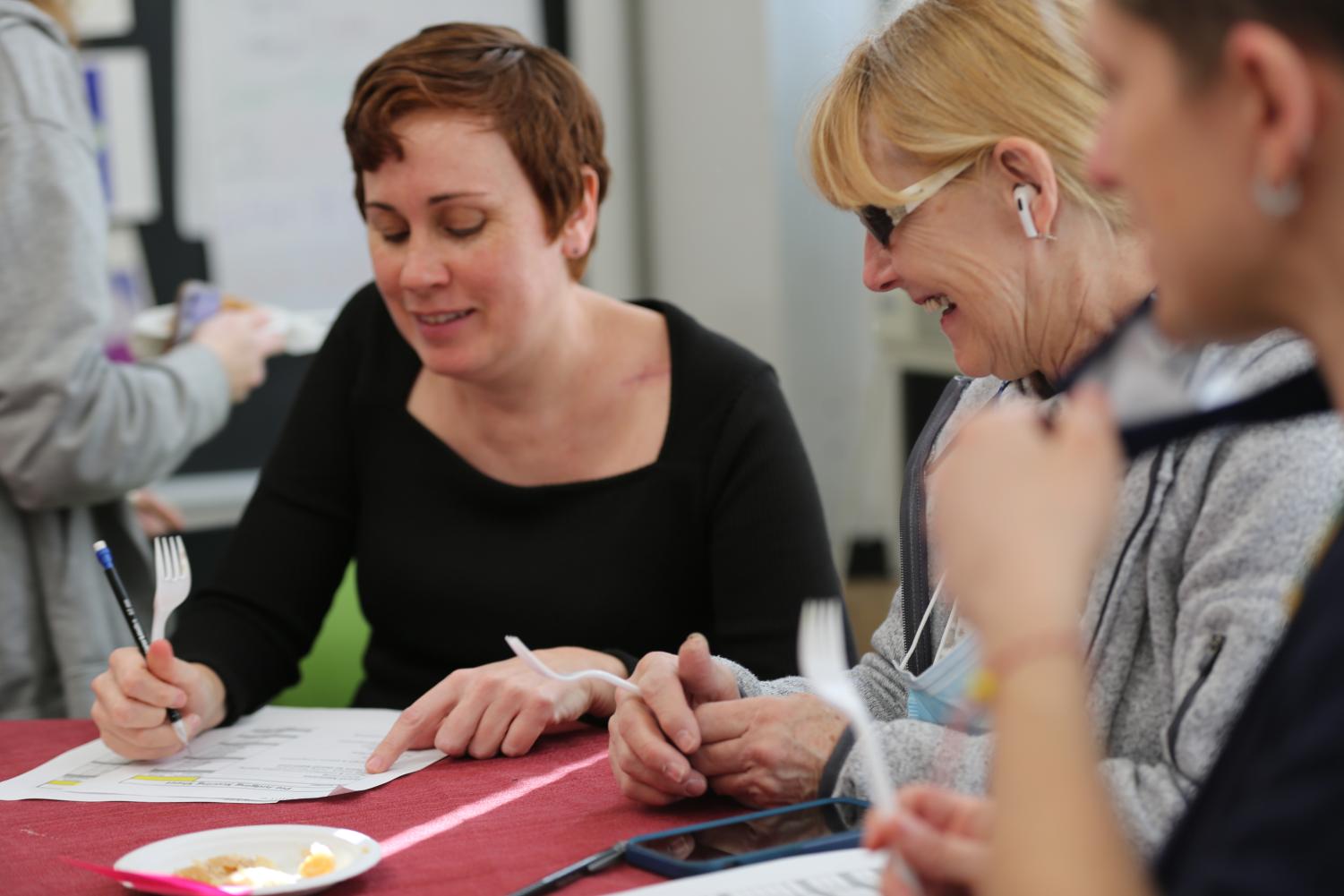 Felix McKenna, a junior and math club member, was in charge of the planning.
"[Math Club] is really fun and I didn't think I'd like it at first because I'm not usually a math person, but it's pretty cool because it's more activity-oriented," McKenna said."Like on the first day we made hexaflexagons which is a little craft project. I'm really vibing with it so far."
Maneesha Mankad, the staff supervisor of Math Club, was happy with how Pi Day turned out, though she is hoping to make changes looking ahead.
"I think we can improve a great deal," Mankad said. "We are running a survey in the forum bulletin, tomorrow or Thursday, about what people felt like we could do better, and how we can involve more people. One of the things that we felt was lacking was communication about the other rooms. We had put posters up around everywhere which said which rooms activities were in… but still, not everybody knew that information."
Mankad also mentioned the issue of food waste. This year, eight pies were donated but many more were thrown away. Mankad hopes to come up with new strategies to limit the celebration's environmental toll.
Mankad's favorite part of the day is its community-oriented nature.
"Students and teachers working together and having fun," Mankad said. "That's always my favorite part. I love that all hands come together. People realize what kind of work goes into [the Pi Day celebration]. It becomes more meaningful because you planned it, you executed it and you took it down."
Leave a Comment
About the Contributors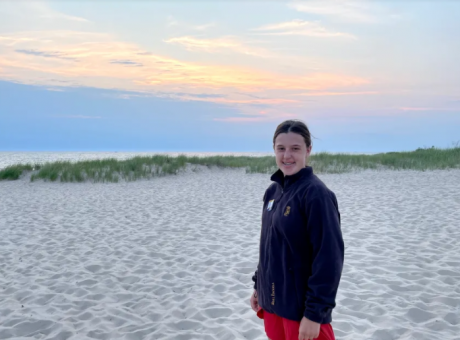 Claire Steigelman, Journalist
Claire Steigelman is a sophomore at Community High School. This is her first year on the Communicator staff. When not writing pieces or gathering the necessary information for them, Claire rows for the Pioneer crew team. She also plays in Pioneer's orchestra, draws, and spends time with her cat, Onyx. She is excited to experience Community's highlights in person.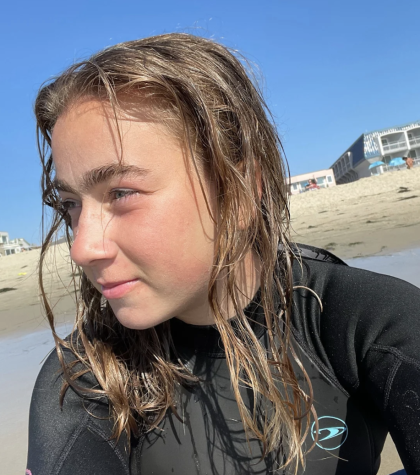 Lucia Page Sander, Journalist
Lucia is a freshman at Community High, and this is her first semester on staff. When she's not playing soccer for the Michigan Jaguars or competing for Lily Weightlifting, she loves to walk her eight-pound chihuahua, bake peanut butter cookies, or watch tennis with her family. She is so excited to be a part of The Communicator and tell peoples stories.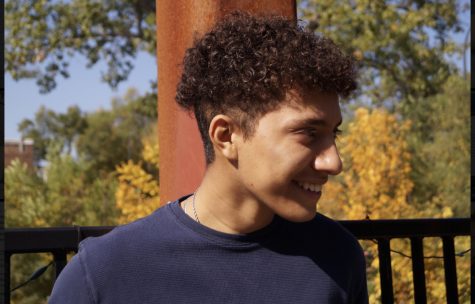 Sebastian Oliva, Web Editor-in-Chief
Sebastian Oliva is currently a senior at Community High School. This is his second year on staff. He is one of four editors-in-chief and is super excited to be back in person! When he's not listening to music, running at the track, or driving his moped, you can find him at Sweetwaters re-fueling himself with a cold, freshly brewed, "Dreamy" cold brew.