JFS Continues to Aid Afghan Refugees at EMU
Every Friday, Jewish Family Services (JFS) assists in relocating Afghan refugees to their permanent homes at Eastern Michigan University (EMU). EMU students and staff have continued to find ways to participate in this process and help out as much as they can.
"The EMU partnership has been incredible," said Mira Sussman, Refugee Resource Development Manager at JFS Washtenaw County, and CHS parent. "In addition to the 12 apartments that EMU is providing, students have been eager to help with move-ins, show Afghans around campus, be friendly neighbors, help with community outreach and provide storage space for donated mattresses. I continue to receive offers of gift card drives, donations and inquiries of other ways to help."
Relocating multiple families involves many moving pieces, and small problems can have large impacts on the bigger system (e.g. if the landlord doesn't have the keys ready; not enough volunteers show up to help move furniture; transportation getting delayed). 
In addition, these 12 apartments are going to be unavailable until Summer 2022. EMU is planning on tearing the buildings down and building new student housing. There's a possibility that on-campus housing might be available, but it is difficult to keep moving the clients around.
The biggest problem JFS has faced has been dealing with the nationwide affordable housing crisis that was taking place even before these refugees arrived.
"Finding any housing to rent is hard enough, but finding affordable housing and landlords willing to rent to people without credit or employment histories is even harder," Sussman said. 
Many of these families have five or more people and cannot fit into a two-bedroom apartment.
"There are very few three or four-bedroom apartments that are even built," Sussman said. "Those families will need to move into houses for rent, and there are very few available locally."
Despite these setbacks, JFS has found creative solutions to these problems. They remain in constant communication with their team, and hold meetings twice a week, to ensure the move-in process continues to run smoothly. They have also begun allowing volunteers to co-sign on behalf of Afghans, which has helped to widen the housing pool.
"We are still waiting for individuals to step forward to co-sign," Sussman said. "Since JFS helps pay the first several months of rent, co-signers shouldn't incur any financial burdens, but people are still reluctant."
Although the move-in process is now coming to a close, JFS will continue working with these refugees for a very long time.
"We often say 'this is a marathon, not a sprint,'" Sussman said. "[The refugees] will continue to have many needs and JFS will continue to help them enroll kids in school, help adults find employment, help them learn English, get re-skilled and recertified, learn the transportation system and begin to acculturate. This can take years."
Meanwhile, JFS has agreed to resettle up to 350 refugees from other parts of the world by Oct. 2022. These refugees will need the same services as the Afghans at EMU. As this process begins to decelerate, JFS has been thankful for the outpouring of generosity and interest that the resettlement efforts have gained throughout the Washtenaw County Community.
"We have churches, organizations, and donors that have never before been involved with JFS who are throwing themselves into supporting the Afghans," Sussman said. "I hope that the opportunity to play a role in the lives of refugees is fulfilling, and will help acculturate the Afghans as well."
View Comments(1)
About the Writers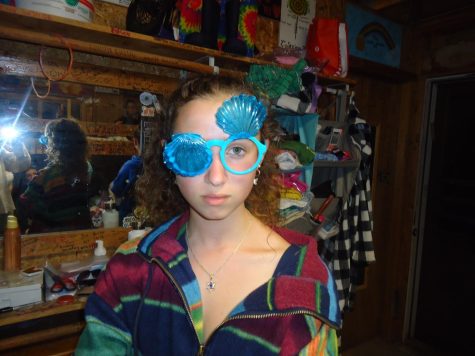 Scarlett London, Web Editor-In-Chief
Scarlett London is a senior at CHS. This is her seventh semester in journalism and her second year as Web Editor-in-Chief. When she's not editing articles or listening to music, she loves driving around with friends, watching movies, and looking at art. She loves dancing and spends time every day at the studio. She also sits on the teen editorial board for jGirls magazine. She has been involved with The Communicator since her freshman year and is excited to return as Editor-in-Chief this year!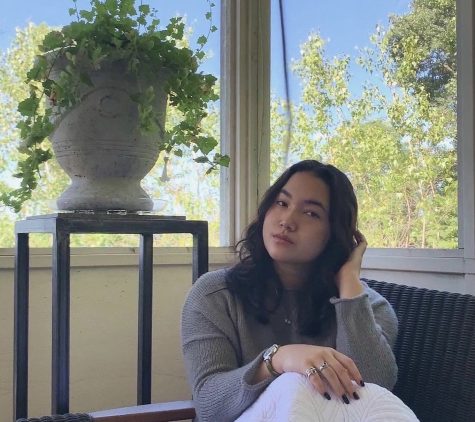 Arista Luong, Social Media Editor-in-Chief
This is Arista's fourth year on staff and second year as one of the Social Media Editors-in-Chief. When she's not in room 300, you can find her at Chatime. In the rare instance she's not in either of those places, you can find her at the library working through piles of Ochem and Calc 2 homework, (which she enjoys a little too much). Arista also enjoys walking her bear-like dog, Bailey, in the arb, going to the gym and woodworking. One of her favorite parts of journalism is connecting with members of her community.