Spring Sports Start
The Michigan High Sports Athletic Association (MHSAA) spring season began on Monday, March 14. With the beginning of a new season, spring athletes are starting to adjust.
"There's been a lot of new people on the team this year," said Leah White, a junior on the Skyline High School (SHS) track team. "It's just been mostly getting into shape—getting back into it."
Some athletes have been preparing for the upcoming season during the winter.
"I've been doing preseason, working out in the pit, which is the weight room, since December," said Sofi Maranda, a junior on the Pioneer High School lacrosse team.
The season is moving quickly across the state. Maranda will have her first game on Thursday, March 24. Izzie Jacob, a sophomore on the Huron High School (HHS) water polo team, will compete in her first game on Tuesday, March 22, just over a week since the season began. It will be her first game ever.
Jacob usually competes on the HHS rowing team during the spring, but this year she made the switch to water polo. She's found it to be an interesting challenge, but is optimistic for her future in the sport.
"I'm really excited to start this new experience of water polo," Jacob said. "It's been a really crazy journey of learning new skills and meeting new people."
The SHS track team will also be competing in their first meet that same week.
"I think it's a little soon to already have a meet, but I'm still excited," White said.
The meet is optional, but SHS track athletes Lydia Cocciolone and Natalie Kessler—both with two years under their belts—will also be competing, though they agree that the meet is coming fairly early in the season.
"There was a time trial on [Wednesday, March 16]," Cocciolone said. "I did not feel very prepared for the time trial, but it was supposed to be like a baseline—like a pretest."
Natalie Kessler is looking forward to a season less constrained by COVID-19. Her freshman season was canceled due to the pandemic, and her sophomore season was less than ideal.
"I would have quit because it was miserable [due to] COVID," Kessler said.
The season is sure to have unique challenges as well, but some restrictions have been alleviated, allowing for a more flexible season for Ann Arbor athletes.
Leave a Comment
About the Writers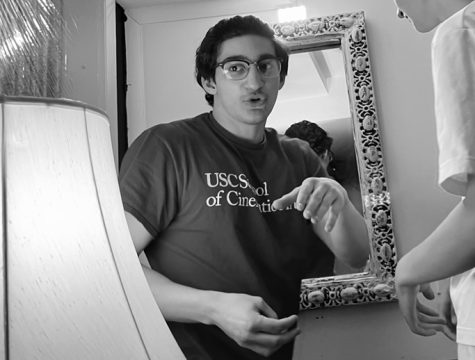 Raffi Avedissian, A&E Editor
Raffi Avedissian is a senior in his second semester on staff and his first semester as a section editor. Outside of school, Raffi enjoys reading, watching films, and listening to and playing music. Raffi is excited to start his journey as an A&E editor and is looking forward to providing a new perspective to the section.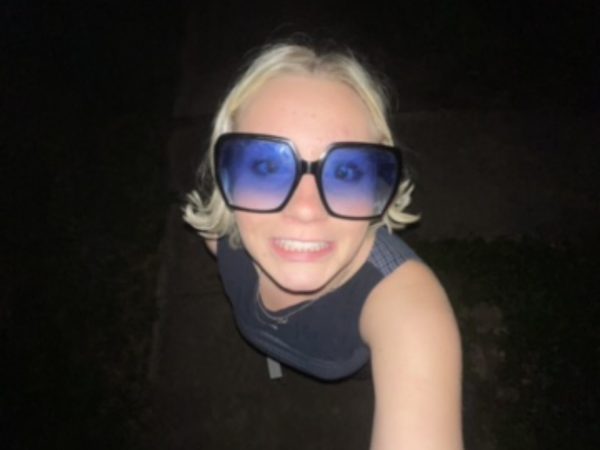 Claire Lewis, Journalist
Claire Lewis is a junior at CHS, who's in her 4th semester on staff. She loves writing, both in class and out. She likes spending time in the sun, whether that's laying in her hammock alone, or going on walks with friends. When she's not getting sunburnt she frequently crochets, reads, watches movies, and listens to music.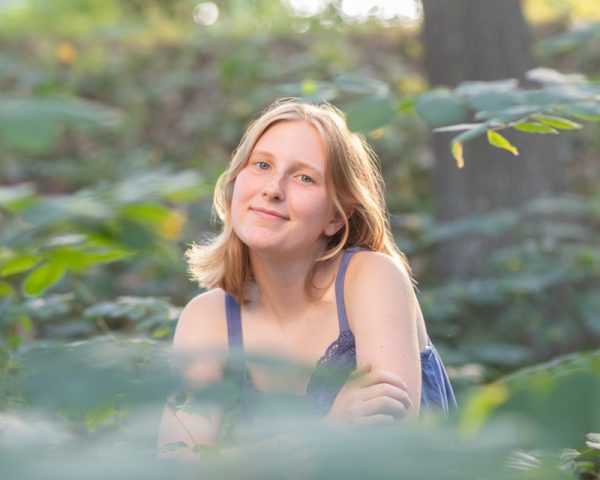 Serena O'Brien, Print Editor-in-Chief
This is Serena's third year of journalism, and her second year as a Print Editor-in-Chief. She loves to be outside, whether that's running, hiking, biking, swimming, or just lazing around in the sun. Work takes precedent though, so you're more likely to find her writing, editing, doing copious amounts of math homework, or taking a break to play her mobile game of the week. She is beyond excited for another year in Room 300!