Sparrow Kitchen Check-in
Sparrow Kitchen, an expansion of Sparrow Market, has been open in Kerrytown for over a month now. Owner Jordan Sparrow said business has been flowing smoothly.
"Response has been good," Sparrow said. "I think people are excited to have just classic American food: burgers and milkshakes."
Like many businesses right now though, Sparrow is facing supply chain difficulties and staffing issues.
"Finding people to work anytime you start a new business [is a challenge]," Sparrow said. "Supply chain issues too, [the price of] everything has gone up, we're usually out of at least one thing just because we can't simply get it in. It's increasingly frustrating trying to search all the different vendors to find a product."
Sparrow is excited to provide a new lunch option for Kerrytown-goers and hopes to be a positive addition to the community.
"I think, in large part, everybody was pretty happy with [Sparrow Kitchen opening]," Sparrow said. "We're all here every day and having a new option for lunch is great,"
Jordan Sparrow's favorite thing on the menu is ice cream, which he admitted he eats every day now. In terms of lunch, Sparrow says you can't go wrong with a good cheeseburger.
Overall, this has been a rewarding project for Sparrow, one he wasn't sure would be so successful:
"Anytime you start a new venture and other people get excited for it, and you actually do business, that's very thrilling," he said. "You almost expect that nobody's gonna show up at all. When they do, It's very exciting."
Leave a Comment
About the Writers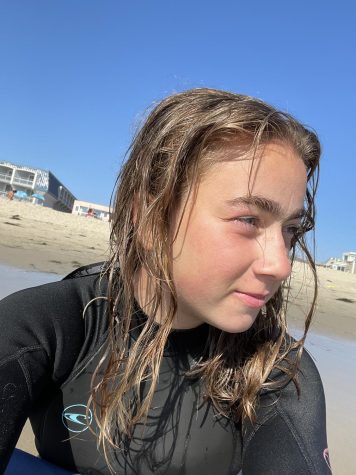 Lucia Page Sander, Journalist
Lucia is a sophomore in her second semester on staff. When she's not playing soccer for the Michigan Jaguars or competing for Lily Weightlifting, she loves to make things out of oats, watch tennis with her family, work in the garden, and walk her eight pound chihuahua. She is ecstatic to be able to learn from her peers and explore new things this year as a part of The Communicator.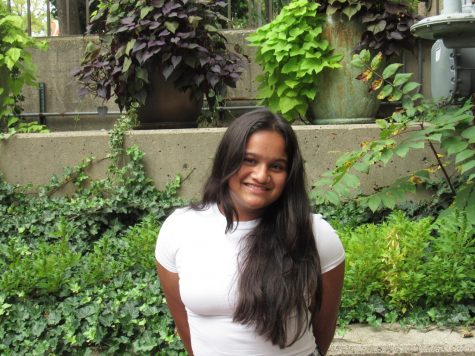 Izzie Jacob, Journalist
Izzie Jacob is a sophomore at Community and is thrilled to be starting her journalism career. When she's not watching Marvel movies or complaining about how short she is, she's usually listening to her playlist, which contains music from Harry Styles to Kendrick Lamar. After school, you can find her rowing for Huron or drinking a surplus of chai. Her favorite part of journalism is talking about issues that don't get enough attention and advocating for the rights of immigrants and women of color.