Restoring the Fun in Forum
On Sept. 30, 2022, all 21 forums at CHS celebrated the first forum day of the year.
Each individual forum participated in an event planned by forum leaders and students—some of these activities included: Ziplining, apple picking, camping, sleepovers, trips downtown and bonfires.
Matthew Castilho, a CHS senior in the Joslyn Hunscher-Young's forum, thoroughly enjoyed his first overnight forum trip camping in Dexter.
"I think that the [forum] trip really helped our forum bond together," Castilhlo said. "It helped us get to know each other better and restore that forum connection."
Castilho believes that the class of 2023 has a responsibility to restore the "magic" of forum and bring back what was lost during the pandemic.
"I feel like forum has become more distant than it used to be," Castilho said. "We don't communicate nearly as much and we lost that feeling of a family."
CHS math teacher Luciana Qu felt like her forum day helped create and strengthen relationships between everyone in her forum.
"In high school, you have seven different classes," Qu said. "Forum is unique because you're with the same kids for four years. From my perspective during forum day, I got to see connections between students grow."
As Qu enters her second year as a teacher and forum leader, she is observing her forum upperclassmen take lead.
"I love the scaffolding that transfers from the older kids to the younger kids [in forum]," Qu said. "The older kids set the tone and the younger kids base off that example and create their own culture for the succeeding years."
Alex Schwartz, a CHS freshman, experienced his first forum day. By being introduced to upperclassmen, Schwartz has found forum to be a genuine space for support and friendship within high school so far.
"Forum to me is like a home inside the school and it's like a group that you get to connect with and hang out with," Schwartz said. "I'm glad [CHS] has forum and I'm excited to be a part of it for the rest of high school."
Leave a Comment
About the Writer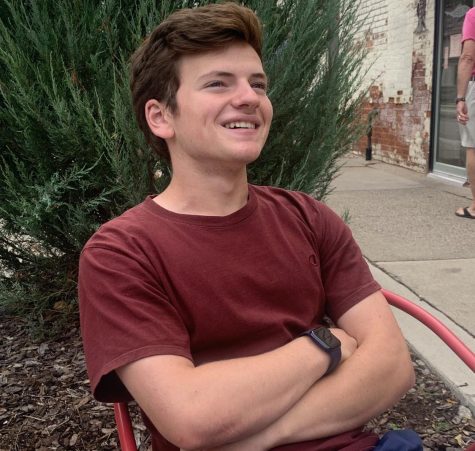 Kevin Dutton, Journalist
Kevin Dutton is a junior at Community and will be starting his third semester on staff. Kevin can be found walking his dog with his Airpods in, running at the YMCA,  or winning a game of MarioKart. Kevin is excited to be in-person for journalism this year!