Mock Trial Mass Meeting
Whether the fact they said was true or false didn't matter, only one thing did: it was delivered convincingly.
Acting is a big part of Mock Trial as members must portray a realistic character to keep the trial running smoothly. This was a primary topic of the CHS Mock Trial's mass meeting introductions on Oct. 11. When the introductions began, each attendee was told to think of a truth or lie about themselves and tell it compellingly.
With a mix of new and returning members, the attendees were shown the arrangement of a Mock Trial competition and who is involved, such as opening and closing lawyers and witnesses who must fully embody their character.
CHS teacher Chloe Root, in their eleventh year of coaching the Mock Trial team, helped last year's captains run the meeting. With many returning members, Root is excited for this year in particular. Every member from the 21-22 year (except for a single graduated student) has returned.
"[It's] exciting to bring new people in," Root said. "[New and returning members] work really well together and [returning members] have experience. All those things just make it so much more fun and so much easier to coach."
This year may be the first time returning members will experience an in-person competition: during the past two years, Mock Trial competitions have taken place over Zoom. This year, the team will be able to choose between an online or in-person experience.
"[In-person] is more engaging," Root said. "There's something about being able to move around in the well of the courtroom and actually address the judge and jury instead of just the Zoom screen. It's a lot more powerful."
Another reason Root is excited is because this year's trial is a criminal case. For high school Mock Trial competitions, the type of case each year alternates annually between simulating civil suits (a dispute between two people or organizations) and criminal cases (when someone breaks a criminal law).
"We have a criminal case, which [is] oftentimes more fun," Root said.
With a promising team and a criminal case, Root thinks it will be an exciting year for the Mock Trial team. Its first meeting will be held on Oct. 19 and they'll receive their criminal case in November.
Leave a Comment
About the Writer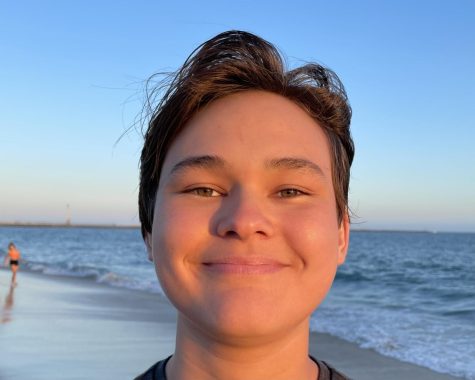 Aidan Hsia, Specialized Journalist News
Aidan is a junior and on his third semester and first semester as the news specialist and he hopes to share as many important stories as he can. When not at school, Aidan can be found listening to podcasts or taking late walks with his dog. He has played classical guitar since kindergarten and loves finding new pieces to play. Aidan is taking french and is excited to (hopefully) take a trip to France this summer.