Proposal 3 Has Passed
Reproductive freedom is now protected under the state constitution. 
In a 56%-44% majority, Proposal 3 passed. 
Proposal 3 will ensure the right to make decisions around all aspects of pregnancy. This includes abortion, contraception, and sterilization as well as parental care, postpartum care, miscarriage management, and infertility. 
The proposal was created to block a 1931 near-total abortion ban, that would have gone into effect following the overturn of Roe vs. Wade. Proposal 3 was added to Michigan's 2022 ballot through an initiative by the ballot committee, Reproductive Freedom for All (RFFA). Over 735,000 signatures were collected, and on Sept. 9 the proposal was certified. 
Ian Sandler, Field Organizer for RFFA has been working on the Proposal 3 campaign since the leaked Supreme Court draft opinion first came out. They gathered signatures over the summer to get the proposal on the ballot, and then transitioned to voter outreach around the Ann Arbor area. 
"When you've worked on a campaign for even just a couple months, and you have spent a whole lot of time making calls, getting volunteers on the doors, [you're] kind of head down focused on getting to election day," Sandler said. "When you get there and you're looking at the results, it's a little bit overwhelming, but also just incredibly gratifying that the work paid off."
Leave a Comment
About the Writer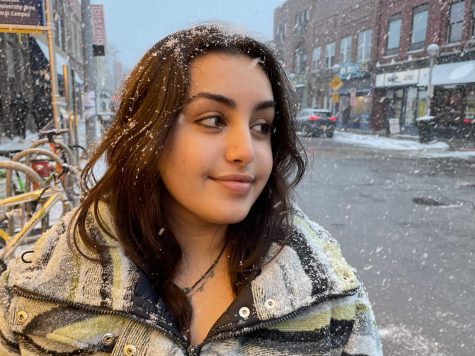 Sana Schaden, Opinion Editor
Sana Schaden is a Junior at Community. This is her fourth semester on staff and her first in leadership. When she's not writing articles in room 300, Sana can be found playing tennis, listening to music in bed, or hanging out with friends. As a Peer Educator for Planned Parenthood and member of Advocates for Youth, Sana strives to find the intersection between activism and journalism.