FoCo Begins Planning Winter Dance
A "Winter Wonderland" theme was out of the running instantly. That didn't stop the Event Planning Committee from brainstorming more possible theme ideas like Candyland, Nutcracker or Valentine's Day.
With Spirit Week planning finished, the Event Planning Committee in Forum Council shifted to organizing a Winter Dance for CHS. In the first meeting, on Nov. 3, the members laid out the foundations of when and where they would want it.
The idea for a Winter Dance — something that hasn't happened at CHS for a long time — was developed due to the lack of CHS dances in recent years. Event Planning Committee members also want the Winter Dance to be more representative of a Homecoming, which typically allows 9-12 graders to be able to go.
Sam Cao, co-head of the Event Planning Committee, wants an event where all students can go and have fun.
"My main hope for this dance is that it can really bring together all the grades," Cao said. "I think at Community there's a large [dis]connection between the grades. And I really hope that this dance can bring us together."
The dance is currently being planned for January, after the first-semester finals. Due to the lofty prices for renting out venues, the dance will likely take place at one of the three bigger high schools in Ann Arbor.
Those who want to attend will need to purchase a ticket. Currently, the proposed starting price for tickets is $15-$25. The money from ticket sales will fund the decorations based on a theme. The Event Planning Committee have chosen three main themes so far: an elegant royalty-style court; a sweet Candyland; and an ice and fire theme.
The Event Planning Committee hopes to bring a fun and recurring tradition to CHS. In future years, the Forum Council plans to hold three dances a year: Halloween and Winter dances, for all students, and Prom at the end of the year for upperclassmen.
In recent years, mostly due to Covid-19, students haven't been able to experience many of CHS' dances, but Forum Council representatives want to change that.
"I think part of high school is getting to have those fun experiences," said Event Planning Committee member, Addi Hinesman. "I mean, obviously, [school]'s hard work. I think as a reward, students, especially underclassmen, should get the chance to have fun and go to a school dance. I mean, it's fun to dress up and hang out with your friends at school."
Leave a Comment
About the Writer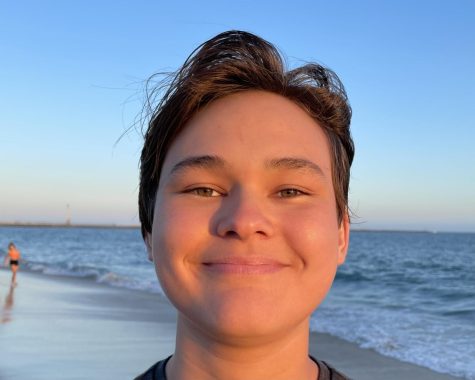 Aidan Hsia, Specialized Journalist News
Aidan is a junior and on his third semester and first semester as the news specialist and he hopes to share as many important stories as he can. When not at school, Aidan can be found listening to podcasts or taking late walks with his dog. He has played classical guitar since kindergarten and loves finding new pieces to play. Aidan is taking french and is excited to (hopefully) take a trip to France this summer.