The AAPS Environmental Sustainability Framework
In late Nov. 2022, AAPS unveiled its new "Environmental Sustainability Framework." Burdened with a large responsibility, the new plan seeks to transform AAPS into a more environmentally friendly district.
Presented to the Board of Education on Nov. 30, the Sustainability Framework will incorporate a wide array of changes: developing a curriculum to implement sustainable learning opportunities across all grades; school and building renovations to improve water, heating, and air quality; implementing an aggressive plan to target Scope 1, 2 and 3 emissions.
Beginning in May 2021, AAPS created task forces to start designing the framework. Along with creating the plan, the task forces needed to successfully integrate the plan.
"It's not just adding something that teachers and students have to do," said Jan Culbertson, a member of the climate resilience task force. "It's a transformative change."
One of the biggest changes coming to AAPS will be the management of Scope 1, 2 and 3 emissions.
Scope 1 emissions, like those emitted by buses and the natural gases from heat, will be eliminated by 2035.
"Electrification of buildings and vehicles will be central elements of the plan," states the framework.
Scope 2 emissions, those indirectly caused by buying of electricity and power, will be eliminated by 2024.
AAPS is increasing the amount of renewable energy that is used by entering a 20-year contract with DTE Energy and MIGreen to supply energy — mainly solar and wind — from newly constructed sources.
The biggest emitter, Scope 3 emissions, are caused by purchases like laptops, paper, construction materials and services like snow removal and landscaping. With both Upstream emissions — like mining, packaging and transportation — and Downstream — product use and disposal — calculation of these emissions are difficult.
However, AAPS will work with local institutions to better track and reduce Scope 3 emissions, with new guidelines for purchasing coming out in 2024.
Outside of emissions, the Sustainability Framework will also include changes to the Food System. A grant from the State of Michigan will increase food to 10% locally sourced along with more vegetarian and vegan options for students.
Started a year and a half ago, the plan wants to change AAPS into a more sustainable community and will bring both big and small changes to the school district over the next few years.
With AAPS being an important organization within Ann Abor, they have opened a forum for feedback until 12/15, AAPS seeks thoughts from everyone connected to AAPS.
"It recognizes that the school district can't do it alone," Culbertson said. "They need to collaborate with community members because [AAPS] has a unique role. They really could have a much greater impact than probably almost any other organization in the city," Culbertson said.
Leave a Comment
About the Writer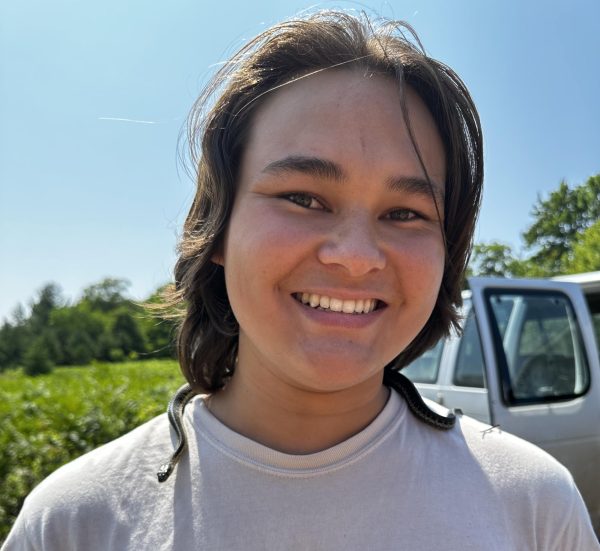 Aidan Hsia, News Editor
Aidan is the news editor for the Communicator and a senior at CHS. He's played classical guitar for most of his life but loves all kinds of music. Aidan likes reading, playing games, or watching late-night movies with his dog. He's excited to start his senior year and to write stories for the Communicator.