The Wonders Outside and Inside Room 318
Encapsulating the essence of CHS, Ecology Club brings together students who enjoy nature and want to make a difference in the community.
Plastered on the walls of the second and third floor of CHS, posters read: "Join Ecology Club in Room 318!" Ecology club has existed within — or rather outside — the walls of CHS for 13 years and is hosted on Mondays during lunch by Courtney Kiley. The goal of Ecology club is simple: to form a community of people who enjoy the outdoors. While many of the club's activities are outdoors, like a four-day snowshoeing excursion up north or their weekly nature walks, inside the classroom is a fish tank where Kiley takes the unique opportunity to raise salmon, teaching students how salmon control invasive alewives, a species of herring.
"[I do it] because it's fun and I use [the club] as an opportunity to teach people about how we use salmon in the Great Lakes as a form of biological control to control another non native species," Kiley said. "We introduce salmon to eat alewives, which are non-native, [and] it's one of the most successful biological control experiments in the world."
While raising salmon is a highlight, Ecology Club also runs the compost program in partnership with Zingerman's. This is something Kiley is proud of because the compost collected helps local farms grow their crops. And while the compost program is a major responsibility, some of the club meetings are relaxed. Allison Mayer, CHS junior, values meetings like these.
"I like learning about all the different things whether it's octopi or types of grass," Mayer said.
In addition to light-hearted meetings, discussions surrounding climate change also take place. Contrary to news headlines, Kiley combats climate anxiety with positivity.
"There's so much bad news and a lot of negativity," Kiley said. "It can be depressing at times, but I try to focus on the positive things."
Leave a Comment
About the Writer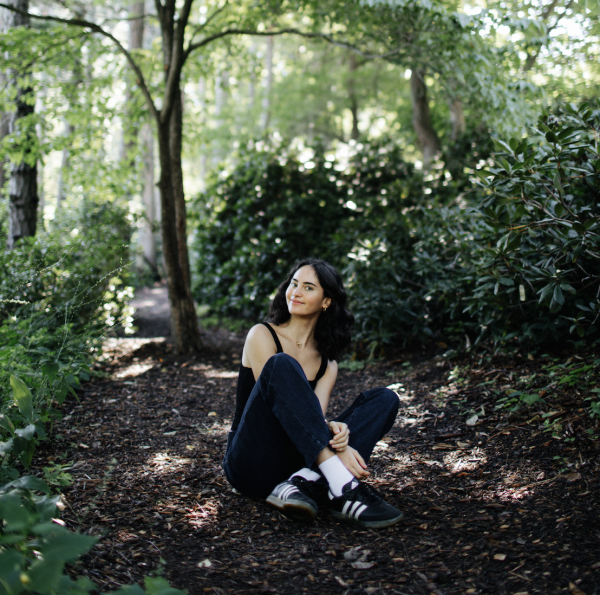 Ruth Shikanov, Print Editor-in-Chief
This is Ruth's seventh semester on staff and first year as one of the Print Editors-in-Chief. You can typically find her commuting between her classes or doing homework, but in her free time, Ruth enjoys being outside, walking her dog, Juno, reading, going on runs near Bandemer and trying new recipes. She cannot wait for all of the amazing work that will be created in Room 300!