First Snow Day of the Year for CHS
At 8:32 pm on Jan. 24, AAPS Superintendent, Dr. Jeanice Swift, announced that Wednesday, Jan. 25 would be a district-wide snow day.
"The closure decision is based on ensuring the safety of students and staff," Swift stated, in an email to all AAPS families. "The National Weather Service Winter Weather Advisory for tomorrow notes winter storm conditions expected with peaks of heaviest snowfall in the afternoon and deteriorating travel conditions during the critical afternoon commute."
CHS students are excited to take a little extra time tomorrow to relax. Karim Mohamed, a senior at CHS, plans to spend the morning crafting a delicious homemade brunch with his friends. 
"[After brunch,] I'll be watching a bunch of romcoms," Mohamed said. "My favorite is definitely 'The Notebook.'" 
Meanwhile, some students look forward to using the day to get some work done and get organized for the new semester. Senior James Azim plans on working ahead in physics and getting every optional point he can.  He also plans on picking up an extra shift at Argus Farm Stop where he works as a barista. 
Although all AAPS buildings will be closed, The University of Michigan (UM) and Washtenaw Community College will remain open, so CHS students taking CR classes at either institution should plan to attend class.
"I feel impartial because I really like my UM class," said Ruth Shikanov, a CHS junior. "I find it challenging and fun, and prefer having it to staying inside all day."
Shikanov is currently taking French 270 at UM. Even though UM's second semester only started two weeks ago, Shikanov is already accustomed to commuting to class in the snow.
While students are encouraged to spend the snow day however they choose, CHS Spanish teacher Laurel Landrum has a suggestion: "Go sledding, and sleep!" 
Leave a Comment
About the Writers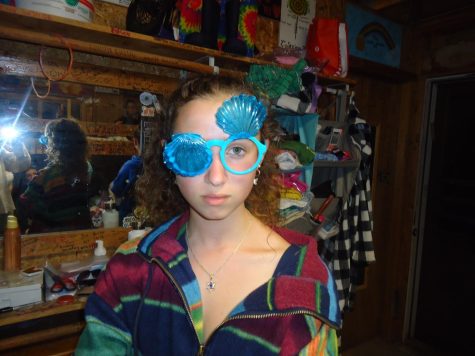 Scarlett London, Web Editor-In-Chief
Scarlett London is a senior at CHS. This is her seventh semester in journalism and her second year as Web Editor-in-Chief. When she's not editing articles or listening to music, she loves driving around with friends, watching movies, and looking at art. She loves dancing and spends time every day at the studio. She also sits on the teen editorial board for jGirls magazine. She has been involved with The Communicator since her freshman year and is excited to return as Editor-in-Chief this year!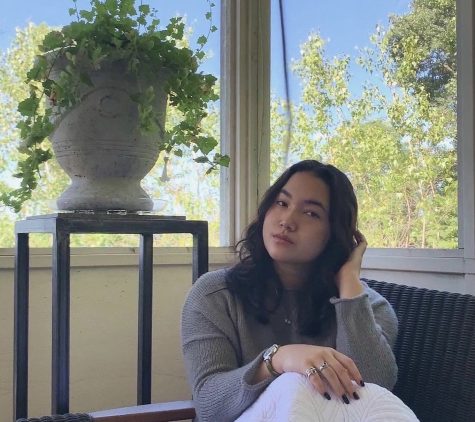 Arista Luong, Social Media Editor-in-Chief
This is Arista's fourth year on staff and second year as one of the Social Media Editors-in-Chief. When she's not in room 300, you can find her at Chatime. In the rare instance she's not in either of those places, you can find her at the library working through piles of Ochem and Calc 2 homework, (which she enjoys a little too much). Arista also enjoys walking her bear-like dog, Bailey, in the arb, going to the gym and woodworking. One of her favorite parts of journalism is connecting with members of her community.