The Communicator's Largest Edition in CHS History is Distributed
The halls of CHS were full of excitement as students walked out of room 300 and handed out the Communicator's latest edition to everyone in sight. People flipped through the pages excitedly, searching for articles that caught their attention.
On Jan. 13, The Communicator released its largest print magazine in CHS history. The 145 pages were filled with many stories to share with our community. CHS junior, Ebie Lamb— while holding her edition two magazine— shared her favorite part.
"I really liked the 'Pantone' section with all the colors and the small quotes about why [students] like those colors," Lamb said. "It's really cute."
Lamb isn't a member of the Communicator staff, but distribution is still one of her favorite CHS traditions. She loves seeing everyone carry around the new edition while walking to class.
"[The magazine] doesn't get around to the first and second floors quickly, but that makes sense because everyone comes up to the third floor to get it," Lamb said.
CHS junior, Sadie Barber, described how she is reminded of the Broadway Musical, Newsies, a production that follows the life of newsboys in New York City, when seeing distribution.
"Like the song 'Carrying the Banner,' [Communicator members] are like newsies except they're running through the halls." Barber said.
"Distribution is a very fun and exciting part of being on the Communicator staff," said CHS sophomore and Communicator member, Clara Freeth. "We all wear our T-shirts and hand out the magazine we just spent the past few months working really hard on."
Leave a Comment
About the Writer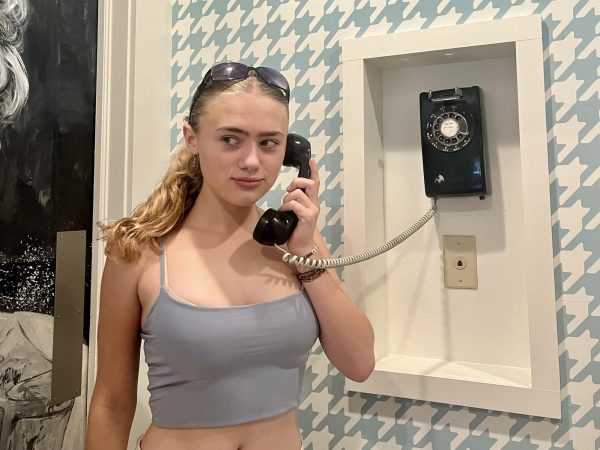 Leila Durrie, Video Producer
Leila Durrie is a Junior and entering her second year in Journalism. When not focusing on school, Leila enjoys doing theatre, being outside in nature (preferably at the beach), thrifting for funky clothes, drinking iced matcha lattes, and spending time with her friends. Leila loves all things music, and can often be found making Spotify playlists with her airpods in. She is so excited about journalism this year and looking forward to focusing on multimedia!