FoCo's Middle School Outreach Initiative
After months of delay, Forum Council's (FoCo) middle school outreach initiative is finally moving forward.
After months of delay, Forum Council's (FoCo) middle school outreach initiative is finally moving forward. Since the start of the school year, FoCo has made it a priority to improve CHS's middle school outreach with the goal of promoting greater diversity and inclusion at CHS. 
According to Forum Council President Zoë Simmons, the program aims to emphasize the importance of Community's academic rigor and ensure middle schools are aware of all of the wonderful academic and extracurricular benefits that come from being a community high school student.
In the next month, CHS students will travel to middle schools in groups of two to three where they will set up a table and interact with middle school students. 
This plan is far from the original and is a point of frustration for Simmons. 
"I'm obviously a little frustrated," Simmons said. "We spent a majority of the first semester working on this plan, but it's not really anyone's fault. The original plan was to send out Google Forms to the [CHS] student body and organize teams of approximately six students to go to these middle schools and stand up in front of the [entire] graduating classes and present a slideshow with a script and a bulletin board. [However] with COVID, everything is subject to change. And part of being a good leader is being able to accommodate that change and keep up with the ever-changing academic and health climate in the Ann Arbor public schools. So we've worked really hard with middle schools to maintain some level of in-person communication."
Although FoCo's original plan didn't work out, its goal of prioritizing diversity and inclusion at CHS still stands strong. By the end of the year, Forum council co-presidents Zoë Simmions and Matthew Castilho hope to have a comprehensive five-year plan to help guide future presidents in promoting diversity and inclusion at CHS.
Leave a Comment
About the Writer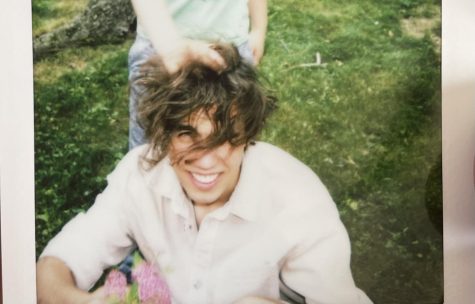 Matthew Castilho, Business Editor
Matthew is in his senior year at Community High school, and this is his first year on staff. When he isn't busy with meetings, you can find him cooking, working in the Lab, leading Mock Trial, or hanging out with friends. In the precious times he's not doing that, you can probably find him preforming his forum council president duties. Matthew enjoys playing with his shaggy dog, Zuni, eating and listening to music.