CHS Welcomes Parents to NAAPID 2023
Departing from its usual contents of books and students, the Jones Committee filled the CHS library with coffee, pastries, and parents for the 28th annual National African American Parent Involvement Day (NAAPID) on Monday, Feb. 13.
The main event of the NAAPID coffee was a presentation in honor of the centennial of Jones School, the historically Black elementary school whose building CHS now inhabits. CHS students Nick Idzikowski and Navi Fields, who helped design and write the walking tour students participated in on Hidden Histories Day in November, introduced the parents to the story of the elementary school and the effort to preserve its legacy.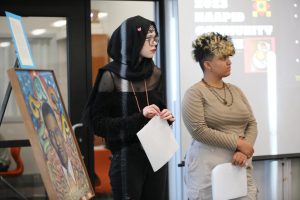 "I am absolutely impressed by the work these students have done — as they said, they're bringing to light a history that's been forgotten," said Marie Todd, a CHS parent who attended the event. "Having those kinds of discussions and doing it in a way that (students) feel comfortable being able to share their personal experiences and talk to each other about them is the basis of education."
CHS was one of many schools nationwide to participate in NAAPID 2023, but it and AAPS are also close to the event's roots. Though NAAPID runs nationally today, it was started by AAPS principal Joe Dulin in 1995. This history was incredibly personal to Tamara Young, one of the CHS parents present at the Jones School demonstration: Joe Dulin was her principal, and the first NAAPID took place at her school. Once, she was part of the inaugural event— now, she was attending it for her own son.
"I went to Roberto [Clemente Student Development Center], and we sang, we were in the newspaper, that kind of thing. So this is really personal for me," Young said.
All who attended the event were introduced to the fundraising efforts for the Jones School Historical Marker, a proposed project to install a plaque commemorating 100 years of Jones School and the history of Black Ann Arbor. CHS students, forums and clubs have spent the year holding bake sales, can drives and pancake lunches in order to get closer to the project's 036;30,000 goal: this presentation was another opportunity to help boost the marker's visibility and encourage families to help contribute to Jones School's legacy.
Fundraising aside, though, NAAPID remained an opportunity for parents to get to know their students' teachers and connect with Community.
"I just think that it's an honor to be part of this and to be able to participate in it," Young said. "It's not just for [parents of] African-American kids, it's for all kids. It just closes those gaps."
More information on Jones School and CHS' historical preservation effort is available at https://jones100.weebly.com. You can donate to the Jones School Historical Marker at the link below:
Leave a Comment
About the Writers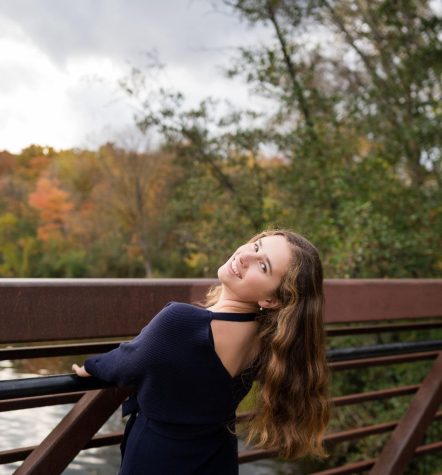 Rita Ionides, Web Editor-in-Chief
Rita is a senior at CHS. This year, she's entering her third semester on staff, and her first semester as a Web Editor-in-Chief. Her favorite programming language is R, her #1 study spot is the courtyard behind the University of Michigan Museum of Art, and her bloodstream caffeine levels approach critical mass. She loves dance, especially jazz and lyrical, and can be found in the studio almost every day. She's thrilled to be back for another year of journalism!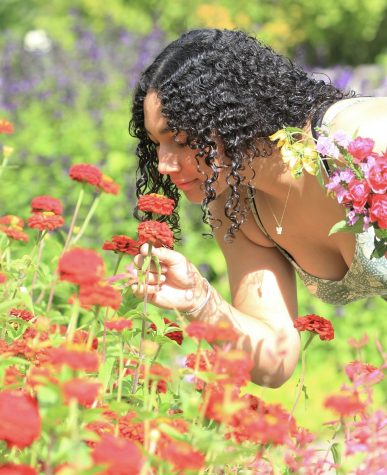 Bella Stevens, Journalist
Stevens is a senior at Community and this is her third year on staff. When she's not writing articles in room 300, Bella can be found going on nice drives, hanging out with friends or playing soccer at a competitive level. She also enjoys traveling and learning new things.