The Overturning: PPAM Youth Advocates
Roe V Wade has had a national impact though we often forget about how it affects our community on a local level.
PPAM Youth Advocates, Planned Parenthood Advocates of Michigan, is an organization stemming from Planned Parenthood that focuses on empowering youth to fight for abortion rights. The group has students from all over Washtenaw County, including many CHS students.
Lila Fetter, a junior at CHS, holds the position of social media manager at PPAM. They have been a part of the organization throughout high school, but the job has gotten harder since the overturning of Roe V. Wade.
"A lot of the work we're doing is supporting people who want to get abortions and thanking clinicians that provide abortions," Fetter said. "Their job is getting harder and harder, especially since the rise of pro-lifers and protesting clinics that's happening in the US."
PPAM has been routinely writing thank you notes to abortion clinic providers as support. Other work that PPAM has been doing includes talking with politicians about how youth can get involved with advocacy.
In the upcoming weeks, PPAM will be hosting their "Palentine's" event. Palentine's, hosted around the weekend of Valentine's Day, is when the group meets with a pro-choice elected politician that is supportive of Planned Parenthood.
Looking towards the future, PPAM hopes to focus on fundraising in the spring, specifically for the National Network of Abortion Funds.
"Now that we're in a post-Roe world, giving money to Planned Parenthood is great but there's only so much they can do in states where abortion is banned or extremely limited," Fetter said. "It's important to give that money to people who need it so they can access that fund to travel to another state to relieve that abortion."
Fetter knows that at this point educating people about safe sex and how to get an abortion is the most important goal and wants to increase this with the help of PPAM's goals and resources.
Leave a Comment
About the Writer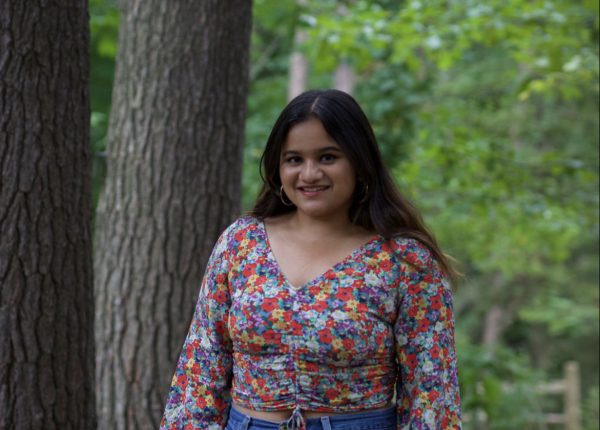 Izzie Jacob, Print Editor-in-Chief
Isabella (or Izzie) is a senior at Community and is thrilled to be continuing her journalism career. When she's not watching Marvel movies or taking 0.5 pictures, she's usually listening to her playlist, which contains music from M.I.A. to Kendrick Lamar. After school, you can find her objecting in mock trial or drinking a surplus of chai. Her favorite part of journalism is talking about issues that don't get enough attention and advocating for the rights of immigrants and women of color.