The Rainbow Zebras: CHS Teachers Start a Volleyball Team
Walking around the building looking for recruits, teachers Courtney Kiley and Ryan Silvester looks to put together a volleyball team made up of all CHS staff. Kiley and Silvester found 11 staff members to join the team. Since their first game in January, they have now climbed the ranks to first in their league.
"We're all super supportive of each other when [we] make mistakes," Kiley said. "It's really funny and there's a lot of laughing. It's been fun to hang out with this group of teachers."
The team has some strong competition coming up, but Kiley doesn't let them intimidate her.
"I don't really ever look at who the competition is," Kiley said. "I just roll with it and win every time. I don't care who I'm playing."
Marcy McCormick, a science teacher at CHS, has been dubbed the team coach due to her experience playing volleyball in high school. She has been trying to remember strategies and plays while teaching her coworkers with no volleyball experience rules and techniques.
"I love volleyball, and it's a sport that I'm familiar with," McCormick said. "But [I joined the team] just as a way to bond with my co-workers and do something fun. We really felt that we were missing a little of that cohesiveness, so with a bunch of us getting together and doing something fun, it unites us."
The team, named the Rainbow Zebras, has a game every Wednesday. Each week they hope to improve their strategys and teamwork, utilizing the strengths of each member.
"Our first game, there was absolutely zero strategy," McCormick said. "We just went out there and tried to figure it out. I think we're trying to work towards a little bit more strategy, trying to think about what everyone's strong suit is."
This year was art teacher Hannah Crabtree's first year teaching at CHS. Crabtree is used to teaching at smaller schools with a tighter-knit group of teachers, so being on the volleyball team has provided her with an opportunity to get to know her coworkers.
"[The games] have been going well, because everyone's having a good time," Crabtree said. "It's not that serious, so it's really fun to be on a team that is both successful and where everyone's having a good time."
Leave a Comment
About the Writer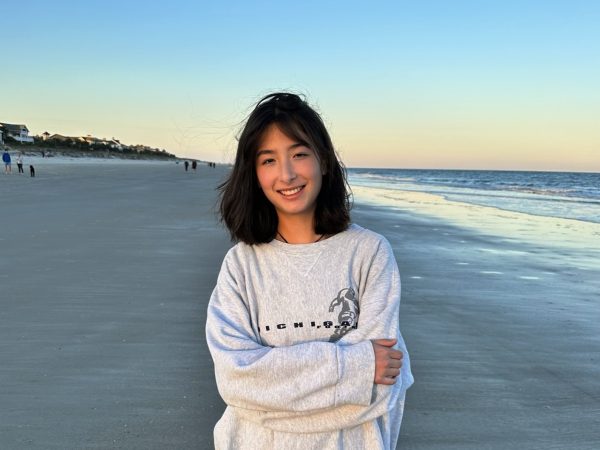 Bridgette Kelly, Feature Editor
Bridgette Kelly is a senior continuing her second year on staff. She enjoys playing tennis, eating good food and taking walks.