The SAT and its Impact on CHS Students
The SAT is a standardized test that attempts to measure students' skills in reading, writing and math. On Wednesday, April 12, this state-required test will be administered to CHS juniors. As testing day approaches, more CHS students attempt to find a balance between school life and standardized testing.
Joshua Hernandez, a junior at CHS, thinks that the SAT shouldn't affect the way students act in school. However, he believes that a solid score is very necessary for students' future.
"I feel like the SAT shouldn't affect your actions in schools," Hernandez said. "You know, you shouldn't base your whole opinion or your whole future on a couple of numbers. I don't care how high it is as long as it's enough for the colleges."
Hernandez sensed the necessity of a good SAT score. He is planning on taking the SAT multiple times if he is not happy with his score.
"I think at some point, I might take the SAT once or twice because I want to at least get a general idea of what's gonna be on the test. If the hobbies that I choose as my career don't work out, I need something."
Grey Phillips is a junior at CHS. He finds SAT to be important but dull at the same time.
"You know, [the SAT] is kind of dumb, but I get that we have to do it," Phillips said. "I've been spending like ten minutes a day, nothing crazy, but once it gets closer to the test, I would say that the SAT is important for me."
Phillips believes that the SAT is necessary, but test preparation is still not his priority in his schedule.
"I think the SAT is not significantly affecting my schedule," Phillips said. "But I do find it important because it definitely helps if you submit a good score on the SAT to college."
Emerson Wernimont is a junior at CHS. She finds the SAT to be unfair because of the financial inequality between students and the variability of students' test taking abilities.
"I don't really like [the SAT]," Wernimont said. "It doesn't seem fair that you can just take it again and again if you have enough money. You can pay for fancy classes and not everyone can do that. And some people are just better test takers and others. I don't think it's a great indicator of a student's intelligence."
Despite the unfairness, Wernimont spent some time on test preparation and is looking forward to a good score on SAT.
"I'll probably spend a couple of hours this weekend on test preparation for the SAT," Wernimont said. "[A good SAT score] would be nice to put on college applications and stuff. But still, I don't find SAT applicable to my life."
Leave a Comment
About the Writer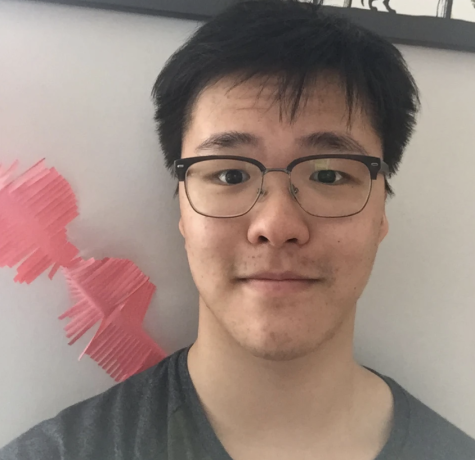 Anthony Wang, Journalist
Anthony Wang is a 9th-grade freshman at CHS and this is his first semester on staff. When he isn't busy competing for CHS's Mock Trial team, you can usually find him mobile gaming, watching Netflix or at the gym. Wang is very excited to be on staff and can't wait to tell others' stories.