"We The People": Tackling Water Access in Detroit
Drawing from the Detroit River and Lake Huron, Detroit's water system was built to sustain over 1.5 million people. However, as residents flooded into the surrounding suburbs during recent decades, the heavy tax burden has been left onto about a third of the original population.
"The cost of maintaining that system is absolutely enormous [on] a small tax base," said Noah Attal, a quantitative analyst for a 2021 statewide water assessment.
The assessment, done by the Charles Stewart Mott foundation in association with several other organizations, found that Michigan's average water price since 1980 has doubled — and Detroit's has nearly tripled.
However, even with the rising price during recent decades, lower-income residents of Detroit had protection from water shutoffs from 2020 through 2022. Amid the COVID-19 pandemic, Michigan placed a residential water shutoff moratorium, restricting how the City of Detroit could treat those who can't pay.
The moratorium ended Jan. 1, 2023.
With water shutoffs now looming over those without the ability to pay for water, We the People of Detroit (WTP) continues their fight for water accessibility.
In 2008, amid the Great Recession, emergency management gained control of Detroit. With thousands unable to pay, water shutoffs occurred across the city. That was when WTP of Detroit took up their fight.
"Right around the founding of WTP, the city decided to shut off water to thousands of people," said Tiana Starks, communication director for WTP. "Obviously, we need water in order to live, so we took up that fight, and we've been fighting it ever since."
WTP of Detroit began by delivering water to those in need. Ever since then, they've been working through a mass water shutoff in 2014 and Flint's water crisis. In 2020, when the Covid-19 pandemic took hold, WTP of Detroit's president advocated to Gretchen Whitmer to stop water shutoffs.
"The first thing the CDC said is, in order to fight [COVID-19], you need to be able to wash your hands," Starks said. "Well guess what? People who didn't have water couldn't wash their hands. There's no way that we could have water shut offs in the middle of the pandemic."
With the moratorium as only a temporary measure, it failed to address another large issue surrounding affordability in Michigan: assistance. With no federal-level water assistance program, assistance has largely been left up to the states to establish programs.
During the water moratorium, DWSD developed a program to assist water affordability. The Lifeline Plan, if applied to, would cap the price of water when people were in a certain income bracket.
"It is a step in the right direction, but we can do better," Starks said. "They only have funding that would last about 18 months. Once that runs out, then people would then again be in the same position of not being able to afford their bills because they wouldn't have the funding to support the implementation of the program."
Currently, WTP of Detroit is in talks with DWSD to provide better water accessibility plans. And with some momentum on a new statewide assistance program, WTP of Detroit is continuing its fight for water accessibility and goal for the future.
"The goal is to empower the community with the resources, knowledge and tools that they need to be able to participate in and create a more equitable society or community for themselves," Starks said.
Leave a Comment
About the Writers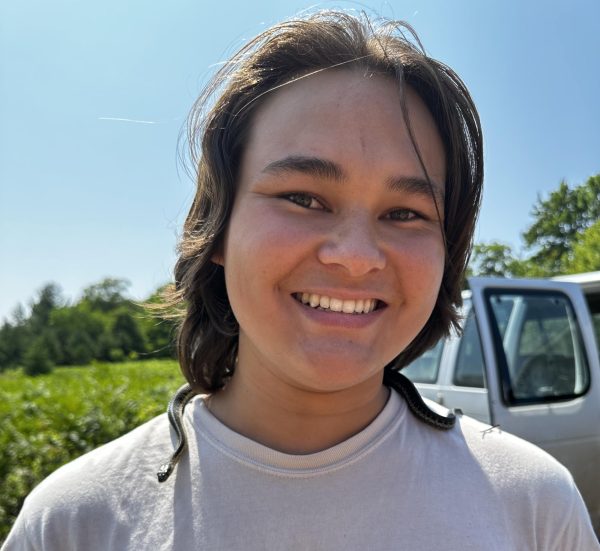 Aidan Hsia, News Editor
Aidan is the news editor for the Communicator and a senior at CHS. He's played classical guitar for most of his life but loves all kinds of music. Aidan likes reading, playing games, or watching late-night movies with his dog. He's excited to start his senior year and to write stories for the Communicator.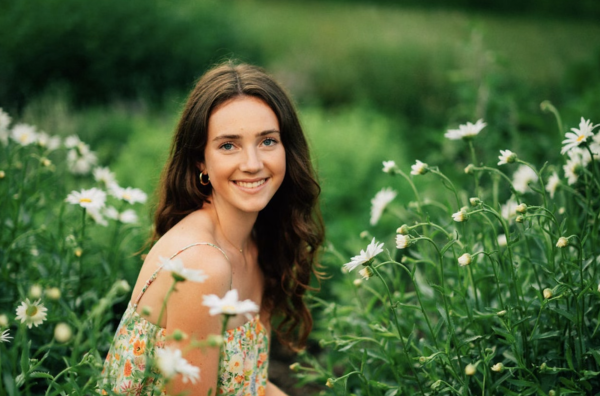 Ailish Kilbride, Web Editor-in-Chief
While trying to pack as many things as she possibly can in her schedule, Ailish Kilbride is entering her 7th semester on staff and her 4th semester in leadership. Ailish is a senior at Community High School. Taking long runs, walking her dog Lulu, playing field hockey at all hours of the day, reading Colleen Hoover books and hanging out with her friends and family are all at the top of her list of favorite things. She can't wait to be a part of all of the amazing work that the Communicator is going to do this year.