Community High Jazz End of the Year Blowout
On May 15, eight jazz ensembles played songs for the annual end of year blowout, featuring all levels of the CHS jazz program. Performing for a live crowd at the Ark, a local music club.
As each group played their respective sets, bandmates would improvise on the spot, giving the show a thunderous atmosphere. With much of the curriculum focused on learning about improvisation and the essence of jazz, musicians were able to paint a picture of who they were with their respective solos.
Picking up the drums almost a decade ago, sophomore Cameron Payne has risen to Jazz IV, so when the time came for his improvisation, he was ready to show off his skills.
"At the very end of our set, I had a solo that was two minutes long," Payne said. "The band [kinda] fueled me, I think it made me even better."
After each solo performance the audience would clap and cheer, making the performers have a confidence boost according to Mick Hanson, a piano player.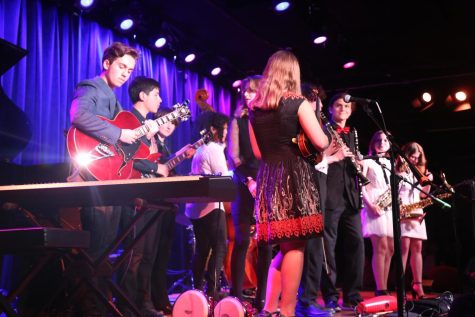 For many seniors, it was their last jazz performance at CHS. Mick Hanson, who's played keyboard for the CHS jazz program since freshman year, reflects on his experience in the program, as well as everything he's taken out of it and will take with him in the future.
"Just getting to know people through playing with them," Hanson said. "Fun and amazing is the feeling of playing with somebody new and when you lock in with each other, and it just feels right."
Although playing at the Ark is an annual event for the CHS Jazz band, Hanson has only played two times at the Ark. His junior year performance left him frustrated with the way he played. Despite those nagging after thoughts, he determined this year would different. In the end, as he let go of those reservations, he and his band would tear the house down as they played with undeniable energy, letting loose a performance that would leave him satisfied.
Soon graduating from Community High School, Hanson will be continuing his Jazz journey at Michigan State University.
From experienced jazz players to freshmen who only learned how to improvise this year, all of the eight jazz ensembles all put on great performances.
View Comments(1)
About the Writers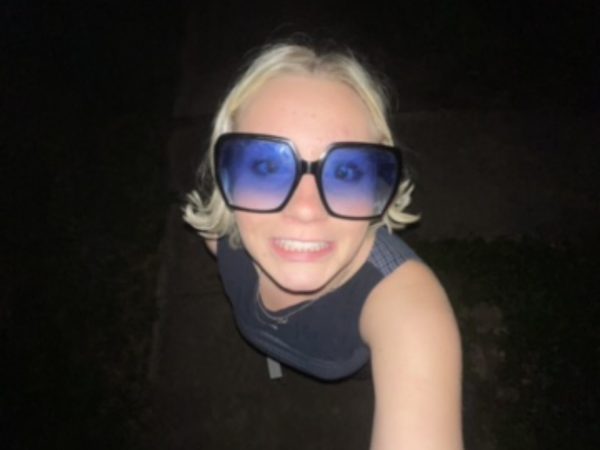 Claire Lewis, Journalist
Claire Lewis is a junior at CHS, who's in her 4th semester on staff. She loves writing, both in class and out. She likes spending time in the sun, whether that's laying in her hammock alone, or going on walks with friends. When she's not getting sunburnt she frequently crochets, reads, watches movies, and listens to music.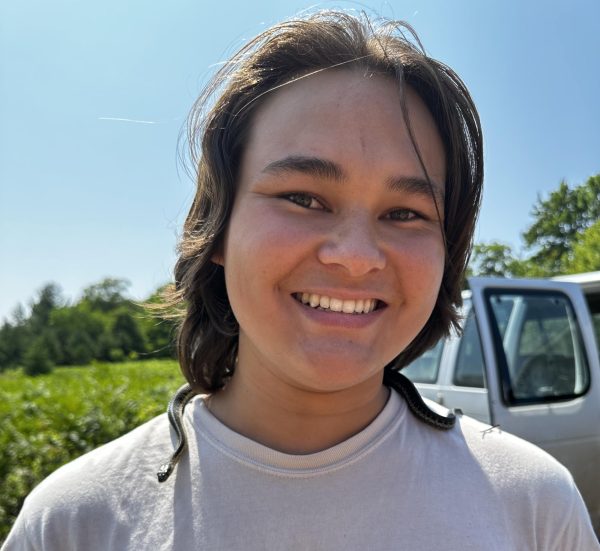 Aidan Hsia, News Editor
Aidan is the news editor for the Communicator and a senior at CHS. He's played classical guitar for most of his life but loves all kinds of music. Aidan likes reading, playing games, or watching late-night movies with his dog. He's excited to start his senior year and to write stories for the Communicator.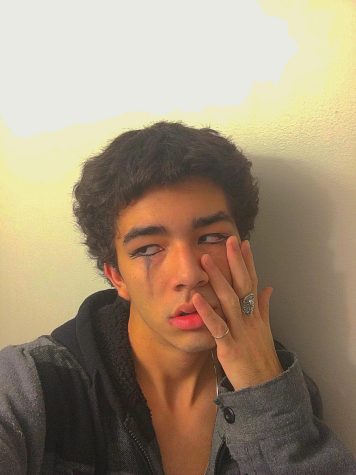 Evan Ochoa, A&E Editor
Evan "Gummy" Ochoa is a junior who's in their 4th semester of staff (A&E Editor). Gummy finds passion in dissecting pieces of art, specifically music. In their spare time, Gummy is an artist themself, producing, writing, and composing their own music under the moniker GVMMY, as well as plays in a jazz band as a drummer. Other hobbies include refereeing on weekends for little league soccer, playing Smash Bros. as Jigglypuff with friends, and recording music with other local artists.