YouTube Sensation Julia Nunes Performs at The Ark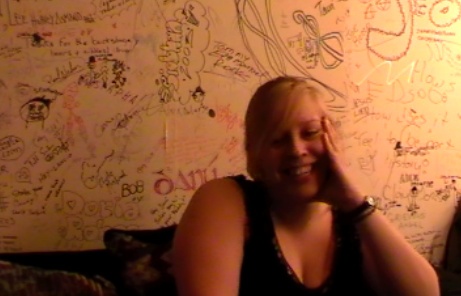 Julia Nunes, a ukulele wielding 21-year-old from upstate New York, performed at The Ark in Ann Arbor on Monday, June 7th. Nunes, who is popular on YouTube for her inventive covers and quirky original songs, rose to fame on the site in 2007 after a video of her covering Destiny's Child's "Survivor" went viral. A few years and nearly 162,000 YouTube subscribers later, Nunes's musical career is still a bit of a shock to her: "I'm still kind of surprised by it. It was not a tangible goal that I [thought I] could possibly achieve," she said.
On Monday night, she and her band performed several songs — both covers and originals — Nunes has posted on her YouTube channel, as well as a pop medley featuring 3OH!3, Ke$ha and Lady Gaga. They also performed a new song written by Nunes that is not yet titled. "I think it is one of the most therapeutic things to let loose some of the emotions you have been feeling as of late," she said.
Nunes is currently touring with her band, and will perform at Bonaroo Music and Arts Festival in Tennessee from June 10th to 13th.
[quicktime]http://the-communicator.org/wp-content/uploads/2010/06/Julia-Nunes.mov[/quicktime]
For more information about Julia Nunes and her music, visit her website, www.junumusic.com or her YouTube page, www.youtube.com/jaaaaaaa.