Jazz Musician Backgrounds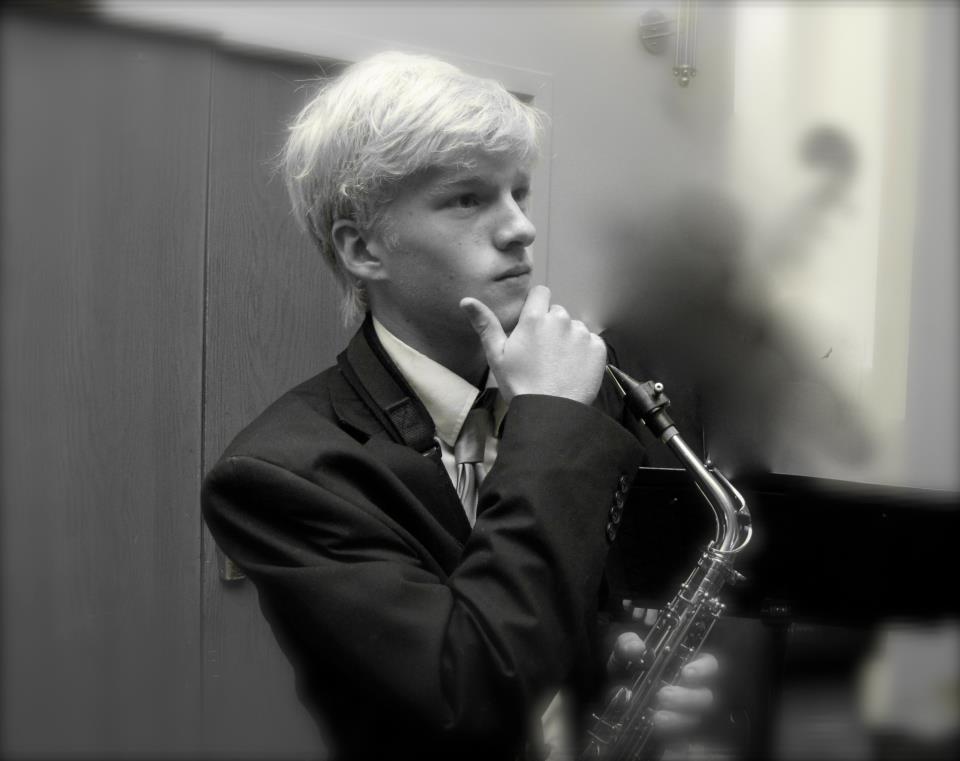 Community High School is known for having a spectacular Jazz program.  Jazz takes a more creative twist on the band programs found in other schools, making it attractive to those who enjoy that style.  But what does it take to play jazz and what are the backgrounds of successful musicians?
Sophomore Oren Levin is a musician in jazz 4. "I have been interested in music since I was very little.  I grew up listening to a lot of it in my house" said Levin. "Both of my parents and my brother listened to music a lot. My brother plays drums and guitar."  Levin plays both piano and guitar.
Jacob Johnson, also a sophomore in jazz 4, said that he had music in the family from a young age as well. "I have been into music ever since I was a baby. My father is a musician and he kind of inspired me to play music," said Johnson.
These musicians did not always know that jazz was for them. "When I was younger, I never really listened to jazz much and it wasn't very interesting to me, but I feel like people don't like jazz because they have never been exposed to it.  Once you start to understand some basic elements of jazz then you really start to appreciate it and the work that is put into it, and how artistic it is." stated Levin.
For Johnson, it was a little more straightforward. "My dad became a jazz musician, and even though it's not his main job he still plays jazz a lot. I guess part of it is carrying on a tradition."
Playing jazz is not without its challenges.  As Johnson said, "The main challenge that most people have is playing too much.  People, especially younger musicians, have to learn how to control his desire to play a ton of notes and make a lot of noise when really it sounds much better if you play something very simple."  Referring to Community's program, Levin stated, "Jazz here at Community can be challenging, because Jack [Wagner] will challenge you in many ways that at first might seem useless, like the licks, a lot of people don't like the licks, but the licks are there to help you understand the theory thats going on in a song, and now I know that they really mean something."
When asked about their futures in music, they were uncertain. "If you want to play music later on in college you have to be very good and very dedicated, it has to be something you have your heart set on, and I'm not sure that I am really at that point yet.  What I do know is that I love music." said Johnson. Levin stated "I don't know what I'm going to do for college but I do know that I am going to do something to do with music.  I don't know if it's going to be jazz, I don't know what instrument it will be, I just know it will have to do with music."
Despite these challenges, both Levin and Johnson had similar opinions on why they loved jazz. "It really is all about feeling, which I found very interesting.  Every time that you play a tune, it's  always different, it's never the same.  You can always add new things to it and there are different qualities and tones to it that makes it so you can never play the exact same thing twice."  said Levin. Similarly, Johnson said "there's a lot of freedom of expression in jazz with composing melodies, soloing and chord changes." and "It always makes me feel better when I'm playing or listening to music."
About the Contributor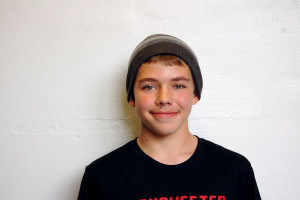 Cameron McLaren, Staff
Cameron McLaren is new to The Communicator team.  He enjoys writing about sports and school news.  Cameron plays baseball for Pioneer and acts for The...