"The New Jim Crow" Book Club
This year Ann Arbor is focusing on race. Because of this spotlight, Community High School history teacher Cindy Haidu-Banks and some students in her Social Justice class are organizing a book club where they will read "The New Jim Crow," by Michelle Alexander. This book is about the injustices within our country's prison system. The core is about African American men and how the prison system affects them and their families.

A Pioneer teacher brought The Smithsonian exhibit "Race: Are We so Different?" to The Natural History Museum. "She saw the exhibit and thought that it would be good for students to see and that it would create a necessary dialogue about race," said Haidu-Banks.

Because of this exhibit, the theme of race in Ann Arbor has blossomed. Haidu-Banks said, "Amazing things have happened. [It has turned into] an entire community looking at the issue of race and how it plays out not only in Ann Arbor, but in the state of Michigan and in the country." Every year there is an Ann Arbor/Ypsilanti annual book read that the public library hosts, and this year they are reading "The New Jim Crow." The Ann Arbor District Library will be giving 40 of these books to CHS to keep.

Some students in the Social Justice class went to a talk given by Robert King at the University of Michigan. King was wrongfully convicted as a 17-year-old, and served 29 years in solitary confinement in Angola, a Louisiana State Penitentiary. Angola is one of the toughest prisons in the country; 85% of people who enter Angola will never leave. "It was very powerful to hear someone who had gone through the system tell his story of all that had happened to him and how he got caught up in this. My students and I had no idea that solitary confinement could even last that long," said Haidu-Banks. This kind of story is similar to those in the book.

African American men are often sentenced for longer than a white man would be for committing the same offense. Additionally, many are incarcerated for crimes they did not commit.

Haidu-Banks and some of her social justice students had training from the library on how to facilitate a book group. Rianna Johnson-Levy and Dan Eder will be leading the dialogue in the group. Any student, teacher, or adult is welcome to join the book group. The group will start after mid-winter break on Tuesdays from 11:15 to 12:05. Contact Cindy or Janelle for more information.   
About the Contributors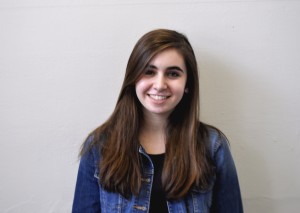 Annabel Weiner, Co Editor-in-Chief
Annabel Weiner has been thrilled to be a part of the Communicator family for four years. She writes articles on topics ranging from the international to...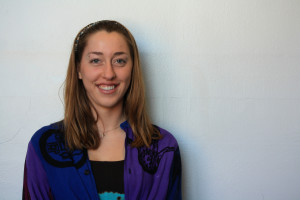 Ella Bourland, Editor-In-Chief
Ella Bourland is glad to have been apart of The Communicator for the past four years. She expects her last year on staff to be the best and is excited...