Shorts on the Ledge, 2013
Tuesday afternoon instead of a normal class period, many forums gathered to listen to their friends, classmates, and even teachers read poems at the Poetry Club's event, Shorts on the Ledge.
Poetry Club, a relatively new group at Community High School, coordinated and hosted the event. However, the tradition has been a longstanding one for the school even before that. Ellen Stone, the staff adviser for Poetry Club, says that Shorts on the Ledge is an important opportunity for young writers in the school to share their work. "Shorts on the ledge is very cool because a lot of our writers don't feel comfortable in the whole slam setting and they just want to read to their school . . . It's a place where they can perform comfortably in front of their peers," said Stone.
The event packed the Craft Theater, bringing over 100 students who came to support their fellow classmates. They served as an enthusiastic audience to what each writer had brought to share. For each poem or story the audience was respectfully attentive and at the end they erupted in applause. "You're up there and you have the guts to say your piece in front of everybody, the only response you're going to get it positive," commented Stone.
At the reading there was a broad range of pieces. Erez Levin shared a funny poem about himself as a former adventurer going through a midlife crisis, Isaac Scobey-Thal read about Community High in the Spring, and a short fiction piece, written by Dan Chapman, was even shared in front of the crowd. "I think there's kind of this idea that poetry has to be a certain way like about flowers and trees . . . but I think that . . . you can write about anything that's important to you and use any type of style," said Poetry Club writer, Amelia Diehl.
Shorts on the ledge is a great setting for writers of all ages and experience levels to share their work. Stone mentioned that it's a friendly welcoming environment for first-time readers, and a chance for seasoned poets to practice their craft in a public forum. Many seniors also step up at this event, because it's their last chance to share their work in front of a crowd.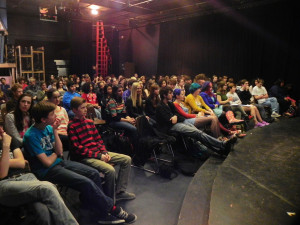 Community High is a creative school that generates a lot of support for poetry. Even with this atmosphere of encouragement, many poets still have trouble reading in front of a crowd. Stone explains that a new and nervous writer's best option is to just get on stage and read their piece:
"[At] this school, people are incredibly positive about creative work. It's scary, but the first time you do it you realize you can and then you want to do it more, so you kinda have to [just] do it. You have to speak your piece and give it a shot."
With such a unique opportunity presented to Community, it's important that students take advantage of it, and don't take it for granted. Diehl describes the reading as "another way for students to express themselves and have their voices heard. And I think that student voice . . . is always going to be really important, no matter what it's about."
Another opportunity for poets and writers to work on their craft is coming up, too. A new group, called Ekphrasis, is aimed at creating collaborations between writers and other types of artists. Teachers Ellen Stone and Steve Coron are working to bring together the English and art departments.
See their exhibit this Thursday at Arts, Letters, and Science night at Community High School at 7 p.m., where they display works of poetry alongside student photography pieces that were used as inspiration.
[vimeo]https://vimeo.com/64773891[/vimeo]
[vimeo]https://vimeo.com/64773893[/vimeo]
[vimeo]https://vimeo.com/64773892[/vimeo]
About the Contributors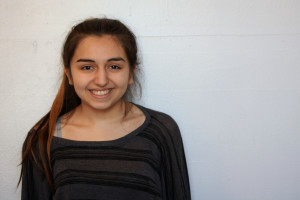 Sofia Kromis, Journalist
This is Sofia Kromis's second year writing for the Communicator Web. In addition to happenings on the Internet, she is involved in dance, theater, and poetry in Ann Arbor. In her limited free time, she likes sleeping, losing time in the internet, and drawing graphs.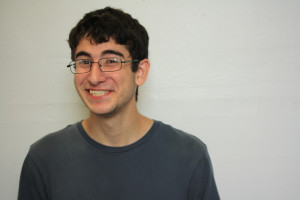 Nick Hagopian-Zirkel, Journalist
Nick is a senior at community. This is his second year on Communicator staff. Nick spends all of his free time breaking his back for Community Ensemble Theater. He has worked his way up to Student Tech Director.