CHS Radio Online
In Steve Coron's last art class of the day, things are winding down as he chats casually with the students that have their hands busy drawing and painting. One conversation leads to another and at some point he mentions the idea of a student run Community High radio station. This idea probably would seem random to most, but it got the attention of Hazel O'Neil, a junior in Coron's class.
As the one who sparked O'Neil's interest, Coron, head of the CHS art department, was asked to be the staff advisor for the operation, " We [the advanced art class]  were just talking about how it would be cool if Community had some sort of radio broadcasting thing" Coron said. O'Neil went on to do extended research on the possibility of getting an online radio station for Community up and running.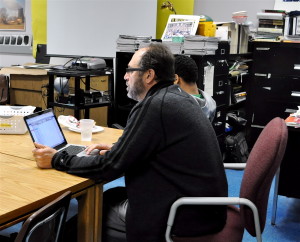 To O'Neil the idea of having a way of broadcasting the music of CHS students seemed like an obvious addition to the school's offered programs. "I figured it would be really cool if Community High had one [a radio station] 'cause we have a lot of talented people who are good at music and like sharing their music, so they should have a venue to do so." O'Neil says that they are also looking for music from students and bands from Community.
On Tuesday April 30, O'Neil got out word that the first meeting for the radio station would be held in Coron's photo room. Much to O'Neil's surprise several people trickled into the room during lunch, "I was surprised to get more than two [people] to be honest. I'm really bad at public speaking, so I hate having meetings. But I want people to be excited about this, so I'm working on that."
While O'Neil is confident in her idea being great for the school, she is uneasy about the funding and what it will take from those involved to make it happen. For the rest of this year, the radio station will be able to run off of donations that have already been made, but next year if the radio station is to continue the students will need to raise all of the money to make it happen. This mean paying the $45-$50 each month to pay for servers so that people can stream the station from anywhere, as well as loyalties so they can play any music they want on air and for having their own station online.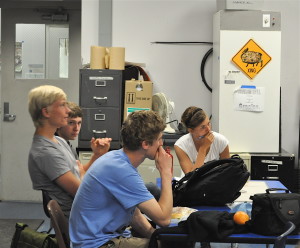 In addition to funding O'Neil was a little worried about having enough content, "We now have enough people for two hours of broadcasting every night," she says pleased with the support of her fellow students. O'Neil herself will have her own show which will contain mostly indie folk music. Other ideas for shows include a jazz and hip hop fusion segment.
Aside from the uneasiness, O'Neil hopes that the radio station will be successful and thinks that people will want to join once the the radio station is up and running. Coron on the other hand is more optimistic and believes that O'Neil can do it, but is worried that the station will die once she and the other students currently interested graduate. "Sign up please- we need you! You get to be on the radio, you get to hear yourself talk for an hour, the world gets to hear you talk for an hour, who would not want that?"
Listen to CHS radio here from 7-9 every night!
About the Contributors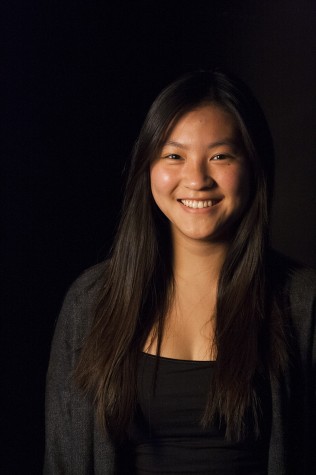 Natalie Potter, Co-Editor-In-Chief
Natalie is a senior at Community High School. This will be her third year on the Communicator and is excited to take on the role of co-editor in chief and travel editor. She still loves math, science, and Latin and is excited to go out into the world and tell the stories that need to be told.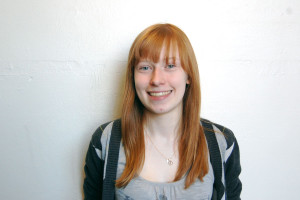 Lily York, Writer
Lily York is a sophomore who has just joined communicator web. She enjoys art, music, comic books and math. Lily also likes stacks of various animals, especially penguins.