Not Just a Part of History
"Not School As Usual" Day Provides Platform For Race Discussion
The smell of popcorn traveled around the Michigan Theater as the entire Community High School student body made their way to their seats. The students were there to watch the 2014 BET award winning film "Selma," concerning Dr. Martin Luther King Jr.'s marches in Selma, Alabama, protesting the discrimination of African-Americans surrounding elective franchise.
Dean Marci Tuzinsky started the event by asking the students to ask themselves how the film related to modern-day events, despite it taking place over 50 years ago.
"We're about learning from the community and giving back to the community," Tuzinsky said. "We are to continue the discussion and events to really deepen our understanding, respect and appreciation of cultures different from our own." After various teachers spoke for a few minutes, the lights darkened and the movie began with a scene of Dr. King accepting his Nobel Prize.
As the credits rolled at the end of the movie along with John Legend's Golden Globe award winning song "Glory," students were asked to write a reflection on the movie and what they took away from it on a sheet of paper. Tuzinsky then announced the theme for the rest of the semester. "We are going to wake up and stand up," Tuzinsky said. "You're going to figure out what that looks like for you, for your forum, and your school."
Kyndall Flowers and Clarence Collins are two CHS students and active members of Community's Black Student Union who attended the screening along with their peers. "I think it's good that we watched it," Collins said. "We talk about Martin Luther King all the time but rarely do we talk about his specific achievements."
Flowers also appreciated the feminist take that director Ava DuVernay had with the film. "Having Coretta in there, and also showing the pain that she went through, knowing that Martin had an affair, and them dipping into that enough to that it shows that it hurts," Flowers said. "That's something Black women deal with a lot. There's definitely a lot of pain that occurs within the social justice community that we're not really allowed to show, and for [DuVernay] to show that, I think it's really strong to put in a movie."
After a brief lunch break, the students met back in their forums to have a discussion about the movie, as well as what race means in America. While many forums had different conversations, Not School as Usual Day provided a way for students to express what they believed about past and current race issues.  
Leave a Comment
About the Contributors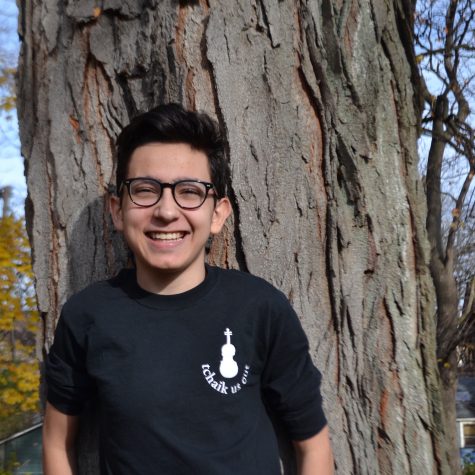 Francisco Fiori, Managing Editor
Francisco is a sophomore and is thrilled to be back to work on Communicator! He enjoys watching The Mindy Project, making others laugh and performing. Going to Journalism is always the highlight of his day, besides going to bed. His favorite foods are iced animal crackers and bibimbap from Kosmos.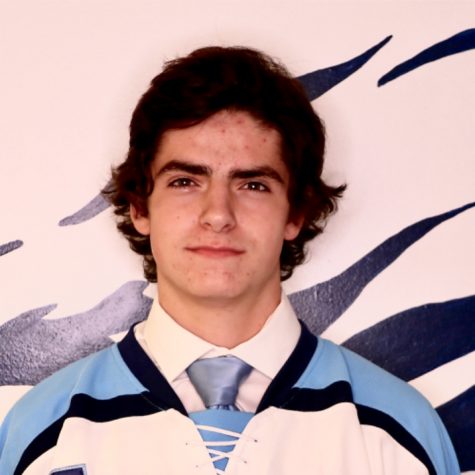 Shea O'Brien, Sports Editor
A fine young journalist of 16 years, O'Brien writes predominantly about sports, his constant the "CR Spotlight", and his upcoming podcast "Milkshakes and Hot Takes" with co-host Andrew Lafferty. A baseball and hockey player at Skyline, O'Brien is known for his love of Tom Brady, Notre Dame football, Boston area teams and Michigan Field Hockey. Take a look at his articles, they appear to be well written with great insight.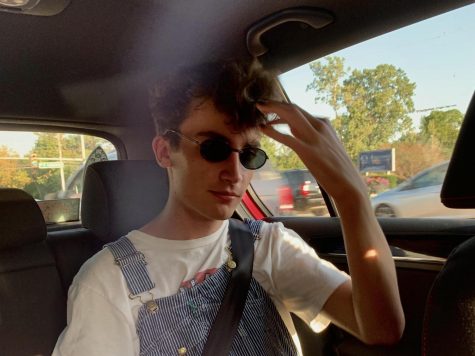 Isaac McKenna, Print Editor-in-chief
Isaac McKenna is a Print Editor-in-Chief for The Communicator and has been on staff for all but one semester of high school. He loves designing, writing op-eds and drinking way too much coffee. In his free time, he plays guitar in several local bands at festivals and shows around Ann Arbor; sometimes he loses his voice screaming at his friends' concerts. 2019 marks Isaac's discovery of the importance of corduroys and pinstripes despite his inability to decide on an outfit in the morning.