Ecology Club: high hopes, big goals for the 2018-2019 school year
At Community High School, the value of community is so emphasized it's in the name. As a school, Community pushes to involve its staff and students in local organizations, businesses and classes to foster an atmosphere of community involvement and outreach.
Ecology Club meets weekly in room 318 and is led by Courtney Kiley, a CHS science teacher. The club promotes hands-on student and staff involvement in the local environment, making it a one of a kind club at CHS.
"We started a school composting program that will start up pretty soon," Kiley said. "We go on hikes and canoe trips and we adopted an owl a couple years ago, we are going to paint and install some birdhouses. We've installed a bat house on the roof and we're going to be taking care of all the new plantings in the back lawn."
Although Ecology Club spends most of its time in and around the school, they also venture into the Northern Michigan wilderness.
"We take a big trip to the U of M Bio Station, [it's] a four day trip to snowshoe and [to] be in nature," Kiley said. "The U of M has thousands of acres on Douglas Lake. There's no technology and we play games and snuggle and cook. It's so good."
While Ecology Club does require its members to roll up their sleeves, it's not all boots and snowshoes; most days all they need is a pair of slippers.
"It's pretty informal," Kiley said. "Sometimes we watch like science movies about bugs."
Kiley is excited to embark on a new year of projects and activities. Her goals for this year include expanding the composting system and applying for state recognition as a Green School — a title recognizing schools taking steps to be more environmentally conscious.
Kiley is also excited to see returning members and meet new ones.
"It's always fun to see new faces," Kiley said.
Leave a Comment
About the Contributors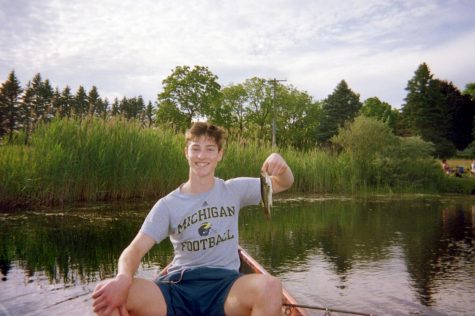 Jordan De Padova, Managing Editor
Jordan De Padova is a senior who splits his time between both Pioneer and Community High School. He is a Managing editor going into his third year on staff who loves to listen to, talk about, and write about music. Jordan owns 4 pairs of white Reebok shoes and is most proud of his position as "Line Leader" in Mrs. Gerhart's 5th grade class. In the future he hopes to scuba dive and produce a Billboard Hot 100 song, but as of right now he's enjoying Mock Trial and giving free rides.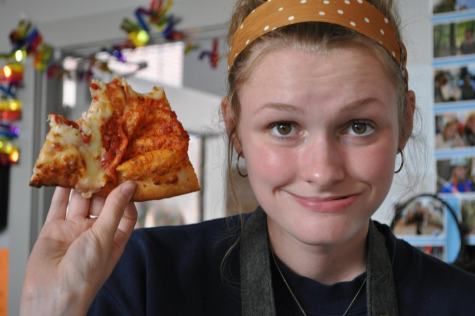 Loey Jones-Perpich, Web Editor-in-chief
Loey is a senior at Community High and is very excited about starting her third year on
staff
! This year, she is one of the Website Editors-in-Chief. When she is not in the computer lab, you can find her in the black box for theatre, in her room petting her cat, or in her car listening to country music. Her favorite foods are burritos and sushi, and she's probably eating one of them right now!