Addiction During the Pandemic
For 11 years, David Clayton experienced a living hell.
Clayton's struggle with heroin addiction and alcoholism led to homelessness and suicidal tendencies. He had never imagined it would happen to him.
"I thought, 'I'm a good kid from a good home,'" Clayton said. "'This stuff doesn't really happen to people from good neighborhoods and good areas.'"
Clayton is now a Regional Director and Outreach Coordinator for Families Against Narcotics (FAN). The organization seeks to support people affected by addiction and to remove the stigma surrounding it. Clayton joined the organization six months into recovery and now speaks at a wide variety of events for youth, medical staff and police departments.
In 2019, over 70,000 people died from drug overdoses in the U.S — double that of car accident fatalities. As a result of the COVID-19 pandemic, opioid-related deaths may have increased by 30% to 40% in the U.S. From April to May, emergency medical services calls for overdoses rose by 33% in Michigan and the percentage of people who declined transportation to emergency departments doubled. 
Research by the Well Being Trust projects that as many as 75,000 Americans will die from deaths of despair—those from drugs, alcohol and suicide—over the next decade from the pandemic-caused recession alone. Even the economic support in response to the recession has caused unintended consequences. For people without a solid foundation in recovery, they ultimately relapsed after being provided with the $1,200 by the Coronavirus Aid, Relief, and Economic Security (CARES) Act. 
According to the National Institute of Environmental Health Sciences, social isolation has made it much more difficult for people in recovery to maintain their mental health by triggering stress, loneliness, depression and anxiety. Such isolation has also made it less likely that people will be there to administer naloxone, a medication that reverses the effects of an opioid overdose.
"We need to increase access to naloxone distribution in our social network and for those who are more likely to come in contact with people who are in an overdose situation," said Dr. Gina Dahlem, Ph.D., a clinical assistant professor at the University of Michigan and a family nurse practitioner.
The pandemic has also limited many programs for helping people in recovery. Not all people adapted to virtual support group meetings. As for FAN's Hope Not Handcuffs program, which allows people to request help for substance use disorder from participating police departments, it was limited by police departments and community organizations reducing operations.
Many treatment centers were overwhelmed by the pandemic and prioritized COVID-19 patients over those dealing with addiction and few beds due to social distancing. Clayton was particularly frustrated by the creation and subsequent closing of a $9.5 million field hospital at the TCF Center in Detroit, which treated only 39 COVID-19 patients over three weeks.
"Wouldn't it have been really nice if they used those beds they created a field hospital with for individuals with substance use disorders?" Clayton said. "[People were] dying from a clinical disease [addiction], and yet it wasn't being treated as a disease. It shows you where people's priorities are."
The focus on COVID-19 research funding has also led to budget cuts for addiction research, even as addiction deaths increase.
Many healthcare systems have adapted to the pandemic through telehealth, providing healthcare-related services remotely. Elements of telehealth include online prescriptions, medication door deliveries, and virtual therapy sessions. However, these options are unavailable for people who do not have access to the internet or a phone.
Efforts at preventing substance use disorders have also had to adapt. The Michigan Opioid Prescribing Engagement Network (M-OPEN)'s take-back events, which reduce the supply of opioids in communities, was canceled in April. 
Another event, Dahlem's training for obtaining and administering naloxone, has continued online with promising results from her analysis.
"Even [people's] attitudes regarding naloxone and overdoses are changing," Dahlem said.
Naloxone, also known by its brand names Narcan and Evzio, can currently be obtained through mail-based delivery to people's homes. The state of Michigan also has a Naloxone standing order law, which allows pharmacists to provide Naloxone without a prescription.
In addition to its effects on treatment and prevention efforts, COVID-19 also has worse effects on people who suffer from drug use disorder. Drug use and regular smoking can cause damage to the respiratory and cardiovascular systems, both of which are often affected by the virus.
For Clayton, the first step in recovering from addiction is recognizing its effects and wanting to receive help.
"Addiction is something that can rip a family apart — and no one can ever be loved out of an addiction," Clayton said. "They can't be bought out of an addiction. You have to want to get help from yourself first and foremost."
Monica Walker, a Clinical Relations Manager at M-OPEN, believes a key step in fighting the addiction epidemic is to create spaces for people to admit they are struggling with addiction and find treatment. For this to happen, she believes the stigma around addiction needs to end, and for addiction.
"Someone is a lot less likely to admit that they're struggling if people think that this is a moral failing or that this is their choice," Walker said. "It is a disorder just like any other disorder, such as heart disease or diabetes, and we really need to start thinking of it that way."
RESOURCES
Substance Abuse and Mental Health Administration: findtreatment.samhsa.gov/, 1-800-662-HELP
Centers for Disease Control Opioid Overdoses: cdc.gov/drugoverdose
Training and resources for administering naloxone: Overdoseaction.org
Families Against Narcotics Washtenaw County: familiesagainstnarcotics.org/washtenaw
Community Mental Health Partnership of Southeast Michigan: cmhpsm.org/
Leave a Comment
About the Writer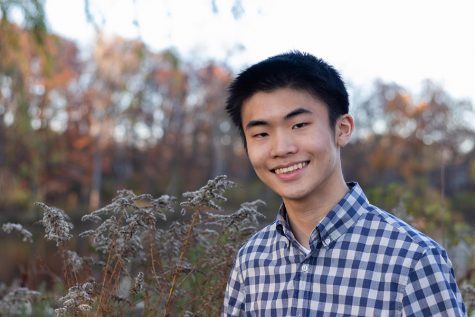 Mori Ono, Print Editor-in-Chief
Mori Ono is a Print Editor-in-Chief and a senior in his third year on staff. He enjoys making data graphics, brainstorming anything journalism-related and writing long features. When he isn't taking classes at four places, he leads SEDS, GIDAS and the miRcore Volunteer Program. He's also a member of the Mock Trial team. He's interested in settling space and astronautical engineering, but also in making bubble tea and throat singing. As for his music tastes, he's shifted to the '60s and '80s, but he's not sure about the century.