Students Participate in Virtual Mock Trial Auditions
On a November evening during Charles Solomon's sophomore year at CHS, he stood on the third floor ledge pacing back and forth in front of the high windows. He was with Geneve Thomas-Palmer, another CHS sophomore, and they were both anxiously awaiting their auditions for the CHS Mock Trial team. 
Now, both are seniors, and yesterday marked the end of their final set of auditions.
On Dec. 1 and 2, CHS Mock Trial held their 2020-21 team auditions over zoom. The audition panel was composed of five coaches and two returning team captains. Auditions were held in the evenings, with prospective team members signing up for time slots beginning at 5 P.M.
The audition process is split up into two parts: performance and commitment. During the performance portion, those auditioning for witnesses are questioned and those auditioning for lawyers do case analysis. The second half of the audition focuses on dedication, with the coaches asking about the students' interest and commitment to Mock Trial and their preferred roles on the team. 
Normally, auditions are held in Chloe Root's room on the third floor of CHS. Before auditioning, students wait on the third floor ledge, pacing and talking nervously. When they emerge from the room, audition complete, they are congratulated by the rest of the team waiting outside.
"The ledge is a very important space for Mock Trial," Thomas-Palmer said. "We're usually the only people in the school, and it's a really unique atmosphere."
Because of the coronavirus pandemic, auditions, practices, and competitions are all being held online this year. Although the team is still able to practice, the shift to a virtual format has meant giving up some of their beloved traditions — such as practicing on the third floor ledge.
"Last week, I was on an auditions practice zoom and everyone was talking in the chat and saying 'I really miss the ledge,'" Thomas-Palmer said. "The ledge is a really integral part of the audition experience."
Leave a Comment
About the Writers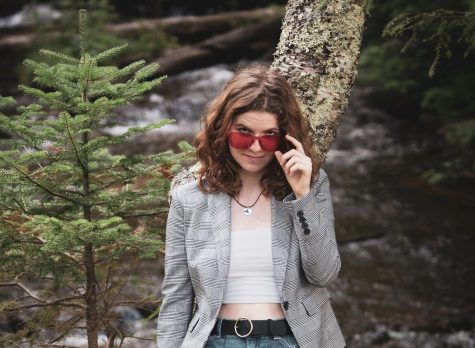 Zoe Buhalis, Print Editor-in-Chief
Zoe Buhalis is a Print Editor-in-Chief for The Communicator. It is her third year on staff and she is in her final year of high school at Community. When she's not conducting interviews or working on magazine designs, you can find her working on her Mock Trial crosses or listening to music in her hammock by the river. She loves getting up early to watch the sunrise, especially when there are exceptional clouds.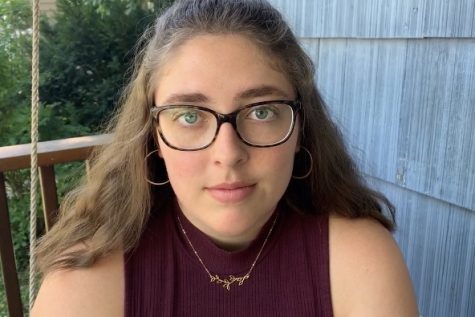 Lily Sickman-Garner, Social Media Editor-in-Chief
Lily is a senior at Community and this is her fifth semester on staff. This year, she is also one of the Social Media Editors-in-Chief. When she's not at The Communicator she can be found at CET rehearsals, listening to music, reading or practicing cello, and she loves chocolate and being outside.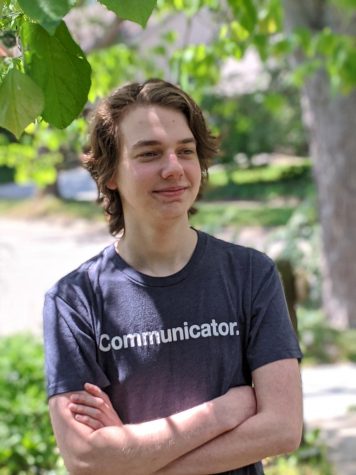 Charles Solomon, Web Editor-in-Chief
Charles Solomon is a senior at community, and this will be his seventh semester on staff. He is excited for many things about the year ahead, but the thing he is probably most proud of is the fact that he is posting this profile on time and not a year late like previous years. When not in class, Charles can often be found starting pointless debates in Mock Trial, practicing Jazz Violin for his combo, or plotting to translate the Communicator website into Tolkien's Elvish. In his scant free time, he enjoys reading books he doesn't have time for, watching bad movies, checking the news, and on special occasions spectacularly losing overcomplicated video games.