Voices From Opening Day
The 2021–2022 school year began Aug. 30, 2021: before Labor Day for the first time since 2006. CHS students have not experienced five-day-a-week, in-person school for over 17 months. At the same time, the school building is in the middle of a year-long construction process; masks are mandated, along with contact tracing and quarantining protocols; and only half the student body had ever attended a full-day in-person at CHS before the first day of school. Despite this, the prevailing sentiment among attendees of Opening Dat activities was an excitement to start the year.  Here are two students' hopes for the new year: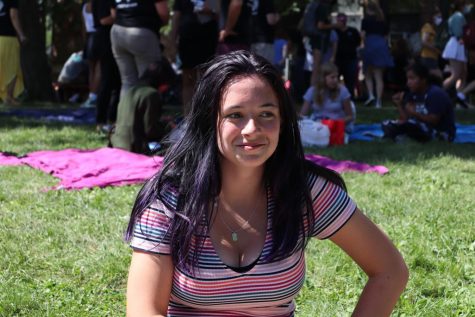 CHS sophomore Ellie Maloy went back to school last spring for the hybrid program but felt she couldn't meet people. This year, she aims to make more friends and get to know her teachers.  
"I'm really excited about the people and the teachers," Maloy said. "At my middle school, I know I had some bad interactions and stuff with the teachers, and I was worried going to one of the bigger main high schools would be similar to that, but I feel like, at Community, everyone wants to be there and wants to help and support us."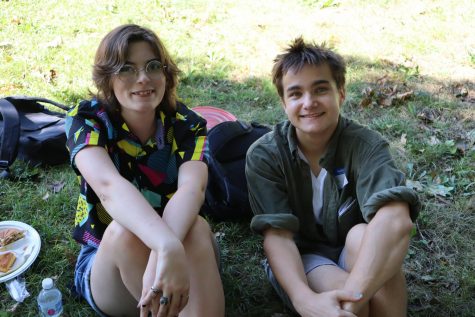 Jocelyn Kincaid-Beal, a senior at CHS, is excited about their classes and involvement in Community Ensemble Theatre —CET, for CHS newcomers — this year. They missed interacting with teachers and seeing classmates' faces.
"I'm really excited," Kincaid-Beal said. "I was happy to meet all of the freshmen and the sophomores in our forum, and I like them a lot. And, I'm excited about my classes because I'm a senior now, so I get a lot more freedom with picking classes."
Their advice for newer students? 
"Don't vape in the bathrooms or be around other people when they're vaping in the bathrooms because you can still get busted," Kincaid-Beal said. 
Leave a Comment
About the Writers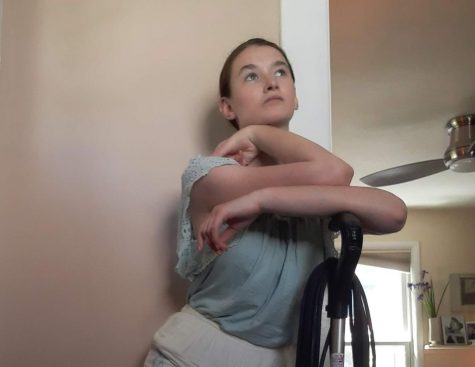 Lucy Tobier, Web Editor-in-Chief
Lucy Tobier is a senior at Community High School and a Web Editor-in-Chief for The Communicator. This is her third year on staff. When she's not transcribing interviews or messing around with website layouts, you can find her walking through the woods and browsing the stacks at the public library. She loves to bake cookies for her friends, rewatch Gilmore Girls and cut apart seed catalogs.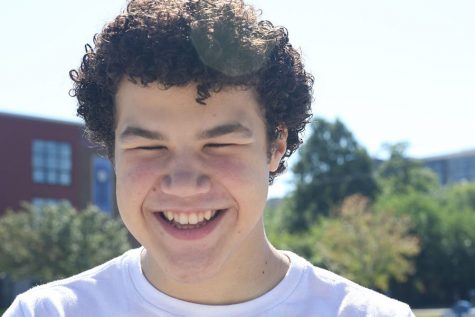 Eliot Klus, Feature Editor
Eliot Klus is a junior who splits his time between Community and Pioneer and is in his third semester on staff for The Communicator, his second in leadership. When not stressing over deadlines or conducting Zoom interviews, Eliot is most likely trying to catch up on emails and sleep. Both have so far proven fruitless. Eliot is still drinking water, just maybe not in as ludicrous amounts as before.