Raffi Avedissian's Fashion Style
"My fashion has changed from just things I find cool," said Raffi Avedissian, a junior at CHS. "Fashion, to me, means standing out without drawing too much attention to myself."
The Manchester United Jacket is the main part of this outfit for Avedissian; the blue and black jacket matches well with the khaki-colored chinos and the white and blue New Balances complete the fit. The jacket was gifted to him by his dad and holds sentimental value to Avedissian.
"My dad is a big jersey collector," Avedissian said. "It was his favorite jacket, so when he outgrew it, he gave it to me. It just feels really good to wear it."
Avedissian mixes his love of film and fashion. He finds inspiration in fashion from one of his favorite writer-directors, Christopher Nolan.
"Christopher Nolan has a strong style reminiscent of his past in boarding schools," Avedissian said. "I like his trench coats and scarves. I don't think I'm there yet, but I want to get my fashion to that level one day."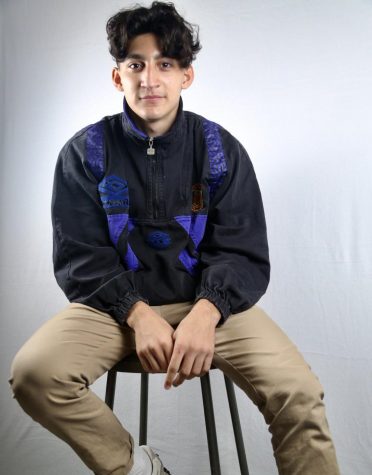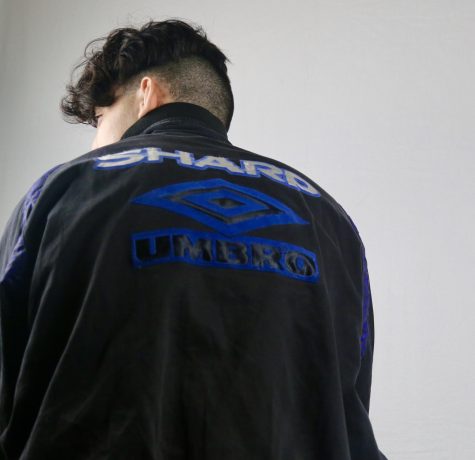 Leave a Comment
About the Writer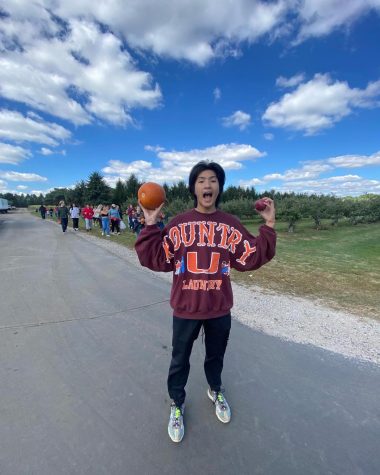 Sam Cao, Social Media Editor-in-Chief
Sam is in his third year on staff and his second year as a social media editor-in-chief. When he's not in room 300 you may catch him playing lacrosse at Pioneer, or enjoying bubble tea at a multitude of locations excluding Jasmine Bubble Tea.