The Legacy of Virgil Abloh
                                                                                                                        Photo Credit: Myles Kalus Anak Jihem, CC BY-SA 4.0 
On Nov. 28, 2021, Virgil Abloh died after battling four years of cardiac angiosarcoma cancer. He was 41.
Abloh was a highly influential fashion designer who founded OFF-WHITE, worked for Louis Vuttion and was the creative director of Kanye West's newest album DONDA.
Abloh started his career in 2009 while taking an internship in Rome for Fendi. Abloh soon caught the eye of Louis Vuitton's CEO, Michael Burke. Burke was very impressed with the work that Abloh had designed and began to follow his career.
Three years later, Abloh started his own line, Pyrex Vision. To start the line, Abloh bought Ralph Lauren shirts. He printed the word Pyrex on the shirts, as well as the number 23 to represent his hero at the time, Michael Jordan. The company evolved into the well-known brand OFF-WHITE, a luxury streetwear brand that started in 2013.
In his designs, Abloh mainly focused on streetwear with an avant-garde spin. OFF-WHITE designs feather words with quotation marks around the word or number. Abloh added this to his design because he believed that there was always space for a question, the numbers and words in the quotation marks would remain indefinite. Abloh hoped his designs would catch the attention of the young millennial generation; his impact went far beyond anything that was expected of him.
In 2018, Abloh transferred to Louis Vuitton to assume his position as creative director. Abloh broke barriers being the third Black designer to become a creative director at the company. He took over the menswear department and brought a new perspective for streetwear fused with high fashion designs.
Along with fashion, Abloh had a major role in various aspects of the music industry. He was a DJ and also directed a music video for the popular rapper, Lil Uzi Vert. He designed multiple album covers for Kanye including "Yeezus" as well as A$AP Rocky's "Long.Live.A$AP." Abloh was also the creative director of Kayne West's trademarked brand, DONDA. His collection with IKEA, MARKERAD, came out in 2019. The collection was a mix of minimalist items mixed with a splash of the designs that Abloh was known for, like the OFF-WHITE quotations and a futuristic flare.
In an interview with W magazine Abloh described his career and impact as,""We were a generation that was interested in fashion and weren't supposed to be there. We saw this as our chance to participate and make current culture. In a lot of ways, it felt like we were bringing more excitement than the industry was."
The fashion and music industry mourns a legend who influenced a generation. Abloh might have been the first in many ways but he opened the door for many to follow him through.
Leave a Comment
About the Contributor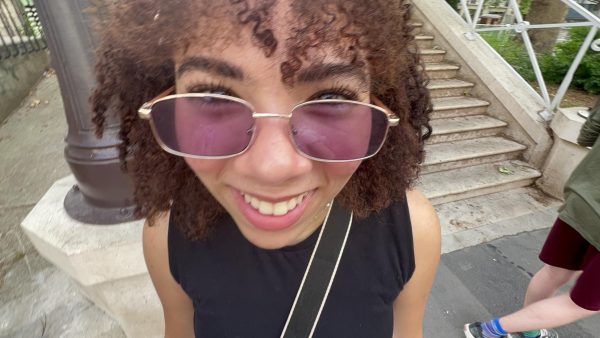 Morgan McClease, Social Media Editor-in-Chief
Morgan McClease is a senior and is entering her 4th year on staff and 2nd year as a social media EIC. In her free time, she enjoys reading, listening to music, and watching really bad 2000s TV shows and movies. When not at school you can find her at the dance studio or working at Sweetwaters making all kinds of drinks, her personal favorite is an apple cinnamon oat milk latte. She is very excited for her final year on staff and can't wait to see what is in store for The Communicator!