New Art At Sweetwaters
As you walk into Sweetwaters' bustling atmosphere, your eyes are naturally drawn to the incredible art by Jeremiah Ford that decorates the comforting walls of the cafe.
Ford has had a passion for art since he was 15 years old; twenty-five years later his passion continues to flourish at Sweetwaters cafe.
"I have been putting my art in different cafes for several years now," Ford said.
Ford has been seriously painting since 2003. He only started to use the methods displayed on the paintings in Sweetwaters in 2010. When he was younger he often played with surrealism using pens and realistic pointillism using pencils.
Ford is inspired by many different aspects of art.
"It begins to form before my eyes and many times inspiration comes from colors and which ones are most desirable and aplatable together," Ford said.
Ford contacted Sweetwaters and was directed to Steve Coron, a CHS art teacher and the art curator at the cafe. They immediately swapped emails and met up at the cafe.
"I was totally taken aback by how small yet intense the little place is," Ford said. "The staff are superb, helpful, friendly, and on que. I like that the customers that I chatted [with] for a few moments were really affable, insightful and inquisitive with their remarks too. It's like a little hobbit den."
Ford's favorite piece is the blue and yellow colored piece positioned above the Sweetwater's fireplace on the left which is titled "Scuba Diving Through Nuclear Waste In The Pacific Ocean."
If you would like to buy one of Ford's pieces, please contact him at jeremiahford@outlook.com
(more contact information available on Sweetwaters' artist bio flyer).
Leave a Comment
About the Contributors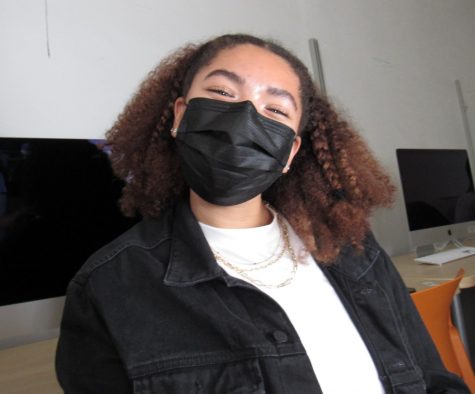 Morgan McClease, Journalist
Morgan McClease is a sophomore and is on her 3rd semester of staff. She enjoys fashion, dance, watching tv shows, and reading. She spends most of her time at the dance studio rehearsing for whatever show is coming up next. Morgan just recently got into reading, and now it is one of her favorite pastimes. Some of her favorite shows include Gilmore Girls, Gossip Girl, and Friends. The late 90s/early 2000s is her favorite era of film. Morgan's biggest passion is fashion. Her favorite event of the year is The Met Gala and she enjoys writing about fashion as well. In the future, she hopes to go to FIT and be a personal stylist.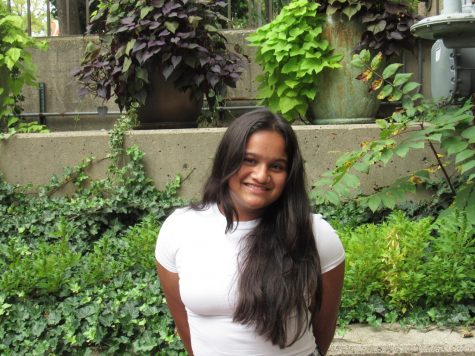 Izzie Jacob, Journalist
Izzie Jacob is a sophomore at Community and is thrilled to be starting her journalism career. When she's not watching Marvel movies or complaining about how short she is, she's usually listening to her playlist, which contains music from Harry Styles to Kendrick Lamar. After school, you can find her rowing for Huron or drinking a surplus of chai. Her favorite part of journalism is talking about issues that don't get enough attention and advocating for the rights of immigrants and women of color.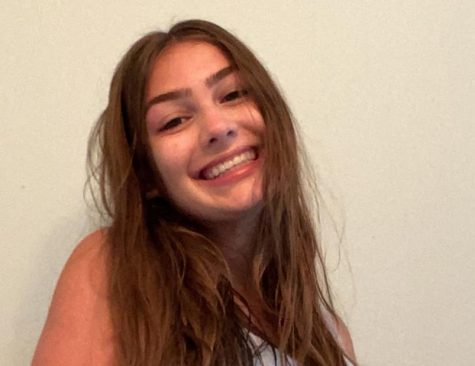 Izzy Stevens, Journalist
Izzy Stevens, a new staff member of the Communicator, is in 10th grade. Outside of school, she likes to dance. In addition, she also likes to lay in bed for extended amounts of time. During this time she will do whatever she is currently obsessed with. It's currently crocheting. While crocheting, she'll watch any show that may give nostalgia. From Scooby-Doo to Big Time Rush. In school, she likes to be active in her community and participate in clubs such as feminist club.