CHS Jazz Arctic Blast Blows Audience Away
On Jan. 13, all genres of jazz music echoed throughout the historical Lydia Mendelssohn Theater. From blues to bebop, CHS jazz students performed three separate shows for an intrigued and supportive audience of 100 people.
Eliam Rosenberg was apprehensive yet excited to perform on piano. As a CHS freshman, he was new to the jazz program and the genre of music itself. He had never really played before the 2021-2022 school year but acclimated quite well to the new environment in the Jazz III "A" band.
"I really enjoy the community," Rosenberg said. "Even if I don't necessarily know all the people that I'm playing with very well, we're all communicating through the music and that's really exciting."
CHS Sophomore Marisa Andoni-Savas is a vocalist in Jazz II and has been singing since she was two. Even though she has lots of experience performing, she still has her own set of nerves.
"I'm excited to show the audience what we've been learning and how much confidence a band can have when working together," Andoni-Savas said.
The biggest struggle Andoni-Savas faces in the program is the lack of female members, specifically vocalists. To her knowledge, she is currently the only singer in the program and finds that intimidating. There are also many students who go to other schools that can be harder to connect with.
Sophomore Elvin Sahijdak isn't a full-time student at Community, but instead split-enrolls from Pioneer to take advantage of the renowned jazz program. He's been playing his instrument, the tenor saxophone, since fifth grade. He took up jazz music specifically soon after that, and has even played gigs at venues such as the Blue Llama.
"I'm excited to see the progress all the bands have made," Sahijdak said the morning of the big show. "We started out kind of disconnected. It was a very weird first quarter, but then we brought it all together and now it's almost the end of the second quarter. I think we're ready to do a show."
Sahijdak's speculation rang true as the three concerts did not disappoint. His band specifically, the Earth Combo, was the highlight of the third show. Their rendition of "Wayne's Thang" by Kenny Garrett got lots of acclamation from the audience. Even though they're technically a Jazz III band, they still managed to clinch the title as one of the best performances of the night.
The Jazz IV combos, though named facetiously after elements such as water and fire, were incredibly skilled and professional. They performed classics such as "So What" by Miles Davis and "Swamp Rat" by Herbie Hancock as well as lesser-known tunes including "Delilah" by Victor Young and "Car Wash" by Norman Whitfield.
No matter what they were playing, these higher-level bands and all of the other combos as well-received thunderous applause from the audience.
Leave a Comment
About the Contributor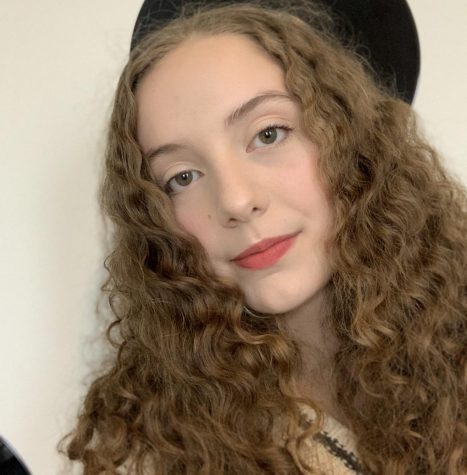 Lila Fetter, Journalist
Lila is a sophmore at Community High School and this is her first semester on staff. Aside from journalism, Lila enjoys performing in CET's productions, running Feminist Club, writing songs, and playing clarinet. She also loves spending time with her friends and meeting new people.