Places for Words
Throughout their lives, students of CHS have found comfort in reading as a way to escape life. Along with that, they have places that match the comfort that comes from reading.
Ireland Johnson, a junior, has always loved to read. As she grew up, her parents used to read her to sleep and ever since reading had been a part of her life.
Johnsons loves to read because of how captaving it is.
"I love how it can make you feel like you're living the main character's life and you can feel like you're experiencing what they are experiencing." Johnson said.
Her favorite genre to read is sci-fi.
"I think it's more immersive to read about something that's not real, that's that kind of scientific fiction." Johnson said.
Her favorite place to read is in her room when the window is open, or if it is raining outside. Johnson finds it relaxing.
Similar to Johnson, sophomore Ebie Lamb likes to read in her room. Lamb likes to read on the floor and her legs are stuck at a 90 degree angle on her bed.
"I read laying on the ground with my legs propped up at a 90 degree angle on my bed," Lamb said. "I don't know why… my legs are up there falling asleep so there's no reason to get up. So that I'm just like, well, now I'm stuck here might as well continue reading."
Lamb has not always liked to read. But when she was in 5th grade, her teacher made reading an assignment so she was forced to read. Because of this she found a new passion for mystery and dystopian novels.
"The Nancy Drew detective series really got me into reading," Lamb said. "I loved it so much because I couldn't figure it out but I loved seeing how it would turn out."
Lamb also loves to read dystopian type books because she feels like you are put into a new world and you can escape the reality that you are currently living.
Leila bank, a sophomore, also is a fan of the dystopian genre. One of her favorite dystopian series is "The Hunger Games".
When Bank was younger, she enjoyed reading the "Rainbow Fairy" and "Magic Treehouse" series. In 5th grade, Bank started reading the Harry Potter series and was hooked from the start.
Bank has just finished "The Seven Husbands of Evelyn Hugo" and is going to start "The Hobbit" next.
Bank recently visited her grandparents in Florida and has discovered her favorite place to read, her grandparents house. There is a screened in room and a comfy chair that looks over a big pond.
"I just think there's nothing really to do in Florida, and so you just have so much time and you can just sit and it's really beautiful it's like a little screened in porch area, and they have this one really big chair that you can just lounge in all day and read however long you want," Bank said, "I think it's really just the weather though, because it just makes it perfect so you can be outside and reading. It's amazing."
Bank loves reading because she's that it stretches the part of her brain that is more imaginative.
"I like that it's just like movies except it takes you longer and it lets your imagination wander and so it really builds that part of your brain, because with movies, you see everything that's happening. And so it doesn't really let you imagine what could happen and what everyone looks like and what's happening." Bank said.
Reading helps these students escape their reality even if it is for a few minutes. Their favorite spots help enhance their escapism and make them feel a sense of relaxation while reading.
Leave a Comment
About the Contributors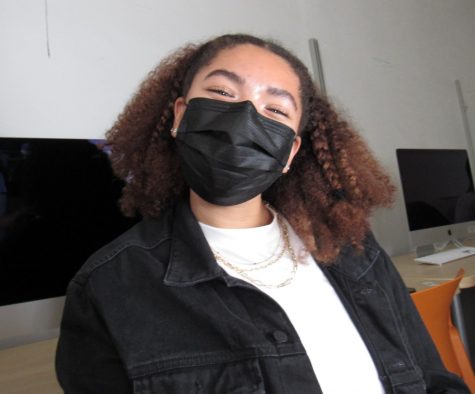 Morgan McClease, Journalist
Morgan McClease is a sophomore and is on her 3rd semester of staff. She enjoys fashion, dance, watching tv shows, and reading. She spends most of her time at the dance studio rehearsing for whatever show is coming up next. Morgan just recently got into reading, and now it is one of her favorite pastimes. Some of her favorite shows include Gilmore Girls, Gossip Girl, and Friends. The late 90s/early 2000s is her favorite era of film. Morgan's biggest passion is fashion. Her favorite event of the year is The Met Gala and she enjoys writing about fashion as well. In the future, she hopes to go to FIT and be a personal stylist.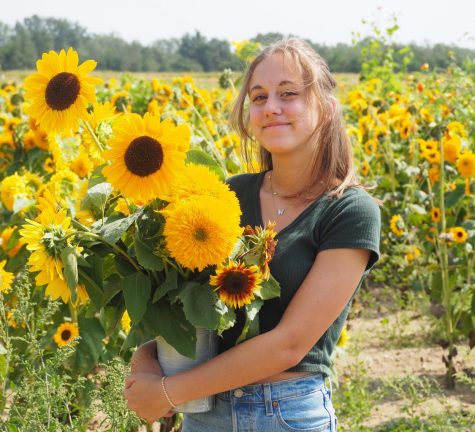 Abbi Bachman, Journalist
Abbi Bachman is a sophomore and is excited to be able to do her second year on staff in person. She enjoys listening to music and her records. In her free time, she also reads, watches tv, and sees friends. She likes to learn about fashion and photography. She is excited to see what this year will bring!