A Temple, Targeted and Threatened
In the wake of increasing and disproportionate antisemitic hate crimes, the Ann Arbor City Council condemns antisemitism, extremist violence and an 18-year-long protest outside of the Beth Israel congregation.
On Jan. 18, 2022, the Ann Arbor City Council unanimously approved a resolution condemning antisemitism and antisemitic protests staged outside of Beth Israel, the city's most religiously conservative synagogue, three days after a rabbi and his congregants were taken hostage during services by an antisemitic assailant in Texas.
Every Saturday morning for the past 18 years, the protestors have gathered outside of the temple, brandishing signs with hate slogans such as "Israel Attacked America 9/11/2001″ and "Jewish Power Corrupts." The group is led by Henry Herskovitz, an outspoken Holocaust denier, Nazi sympathizer, former Jew and proud antisemite.
Shortly after his retirement as an engineer from the University of Michigan in 2000, Herskovitz took a trip to the Middle East. 
Two years later, Herskovitz started his protest. Choosing the spot directly outside of Beth Israel instead of other high-traffic areas was a simple and blunt choice. 
However, many members of the local Jewish community argue that the protest is threatening, harassing and isolating — a feeling that Deborah Ball, the current president of Beth Israel, knows all too well. 
With a father who fled Nazi Germany, conversations about antisemitism were prevalent in Ball's childhood. 
"What I got from my family is [the instinct] to ask myself questions rather than how to answer them at any given moment in time," Ball said. "Across my life, [I learned] to be very careful before I call something antisemitism, not to immediately inflame, but to be really watchful."
This is a lesson that she has passed onto her children, who, despite finding the protest disturbing, still wanted to attend weekly Shabbat services. Ball has always tried to emphasize how antisemitism is not just affecting her close circle, but the entire society. 
In her recent remarks to the City Council, Ball expanded on this perspective. 
"[I don't] worry only about our kids, who have had to cross that protest, but also worry about all the other kids in Ann Arbor who have also grown up seeing that," Ball said. "How has that affected what they think is acceptable? That's as serious as anything, actually."
But Ball knows that the impact of these protests goes even further. According to Ball, its antisemitic and hateful tropes negatively impact the entire Ann Arbor community.
"While [the congregants] may suffer the direct harm of having to cross those placquards … antisemitism is not a uniquely Beth Israel issue," Ball said. "We want to stand together in remembering the danger of not paying full enough attention to antisemitic actions."
On Jan. 18, 2022, the Ann Arbor City Council joined the synagogue in taking this stand. 
After 20 minutes of public commentary, the City Council unanimously issued a resolution condeming antisemitism, extremist violence and, specifically, the protests outside of Beth Israel. 
"Part of my purpose was to do what I could — not so much as a person —  but [as] the mayor to do some healing," said Christopher Taylor, mayor of Ann Arbor. "I was cognizant of the fact that we're dealing with a [Jewish] community that has suffered, and that has suffered at the hands of the protesters, but who has also suffered from the acquiescence of the community as a whole."
However, some members of the Jewish community still criticize how the Council stayed silent for 18 years. 
"It's been my understanding that the congregation had a long-standing desire for silence on the matter, but as that shifted it became our role, properly so and with enthusiasm, to express to the congregation and also to the community as a whole what the city's view of the protest is," Taylor said. "They're not removed because they have a right to be there, but we have a right to counterbalancing speech. Our counterbalancing speech is that what they're doing is not acceptable."
Despite the Council's unanimous support of the resolution — and its public appeal — work still needs to be done. Both Taylor and Ball hope that the resolution sparks larger, collective action within the community.
"What I worry about in this society right now is the lack of historical perspective and the rising tide of hate and racism," Ball said. "Antisemitism is in that wave. It's a cycle, and it's very ahistorical not to realize the threat of this … I've lived through a lot of making statements and having the right language, and nothing changes. So I prefer to see some kind of action."
Leave a Comment
About the Writers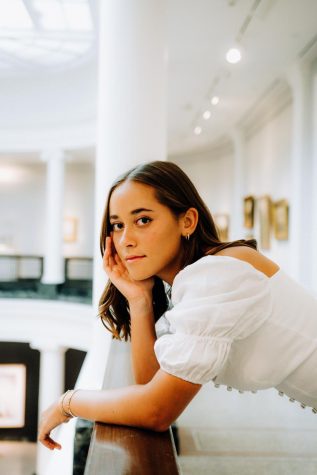 Mia Goldstein, Print Editor-in-Chief
Mia is a senior at Community High and this will be her second year as a Print EIC. Most of her time is spent on InDesign, fooling around with page design or making funky vector art on Illustrator. When she's not in the journalism room, you will either find her on the tennis court 80% of the time or with her black lab, Abby, the other 20% of the time. She's always up for a challenge. Bring it on senior year :)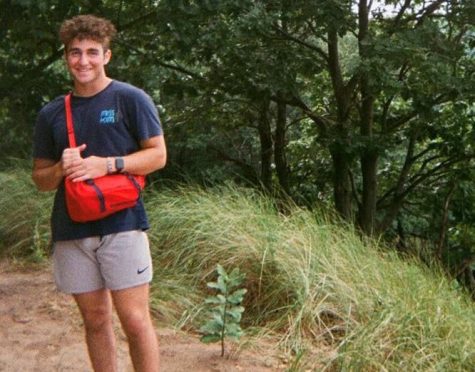 Noah Bernstein, Print Editor-in-Chief
Noah is a senior at Community and one-fifth of the Print Editor-in-Chief team, who have a shared affinity for lazy channels. Noah is in his third year on staff. Most often found on the baseball field at Pioneer, thinking about his adorable rescue dog, or searching for chapstick.