Style This: Katie Scoville
Katie Scoville has been choosing comfort over anything else in her clothing since she could dress. More masculine styles tended to fit her wants the best, but in middle school, she rode the line between not caring about how she dressed and trying to fit in at the same time. Her closet consisted of crop tops and leggings, graphic tees with NASA logos, ringer tees and neon windbreakers. The clothes Scoville and her mom found in Target worked for her at the time, but by her freshman year, she wanted to try something new. Scoville noticed that her peers at school seemed to have a better idea of who they were and what they wanted to wear. Inspired by social media and new friends she started to branch out: she bought her first pair of jeans. Paired with a tucked-in t-shirt, belt and high-top vans, the jeans helped begin her fashion journey.
Leave a Comment
About the Writer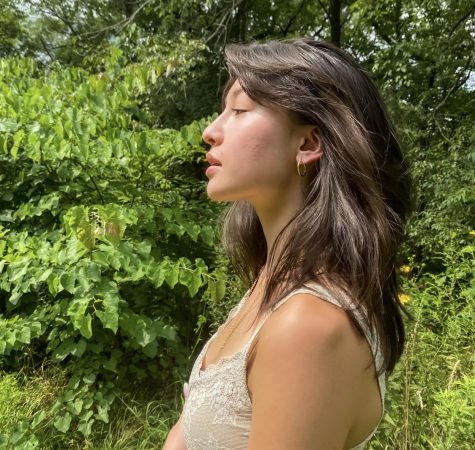 Grace Wang, Print Editor-in-Chief
Grace is in her senior year at Community High School, and this is her third semester on staff. She is starting her first semester as a Print Editor-in-Chief and is more than excited to take on whatever comes her way. When she's not planning her next outfit, you can find her buying yerba mates, working, hiking, or scrolling endlessly on pinterest.