DEI Newsletter Continues to Grow
This September, Community High School (CHS) history teacher Joslyn Hunscher-Young began a newsletter centered around diversity, equity and inclusion in our community. Aiming to educate students and staff about different traditions, heritages and communities, as well as to encourage engagement with diversity-based events in Ann Arbor, Hunscher-Young features a different community each month.
"[The newsletters] have a lot of events that are happening in our area," Hunscher-Young said. "I just [wanted to] make sure that people have access to those and know what's going on so that if they want to get more involved in our community, they can take advantage of the resources that are available to us."
Since its initiation in September, the CHS Diversity, Equity and Inclusion Newsletter has featured Latino Heritage Month, LGBTQ+ History Month, Indigenous Peoples' Month, Allyship month and Black History Month. Hunscher-Young hopes to generate conversations among students about diversity in their own lives.
"To me, [the newsletter] is still important even if just two people read it," Hunscher-Young said. "I think it's so important to put it out there, both for visibility and just as a thing for people that are interested, as a resource."
Though Hunscher-Young has received some feedback on the newsletters from CHS teachers, she hopes to hear more responses from students in the future.
"Hopefully I can get some input from students about it and maybe also give Diversity Council, or students, some more agency over [the newsletter] so that we can have more student voices in the future," Hunscher-Young said.
All past and present Diversity, Equity and Inclusion Newsletters can be found on the CHS website, as well as within past forum bulletins. Engaging with the letters and providing feedback about them is a great way to learn and stay involved in the community. Hunscher-Young looks forward to hearing from students as we move into Women's History Month.
Read the original story here.
Leave a Comment
About the Contributors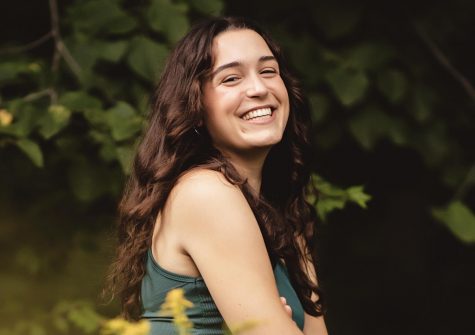 Maggie Wolf, Content Editor
Maggie is a senior at Community and feature editor for The Communicator. This is her third semester on staff, her first in leadership. When she is not busy writing or reading, you can find Maggie on the volleyball court, in the pool playing water polo or singing in the choir at Huron. She is so excited for this semester of in-person journalism!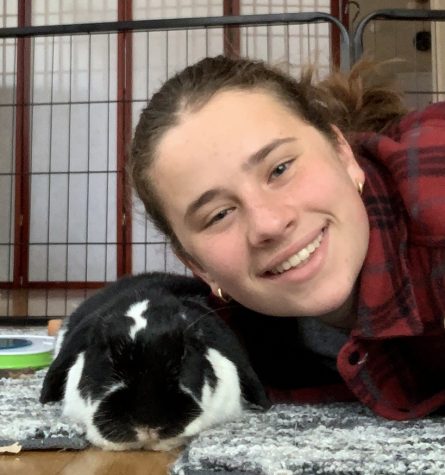 Rita Ionides, Journalist
Rita Ionides is a junior starting her first semester on staff. When she's not studying, you can probably find her wandering around town, listening to podcasts. She loves ballet, obstacle courses, and pumpkin bread. Her pet rabbit Blossom (pictured) proofreads all her work, as long as she doesn't mind a lightly chewed notebook.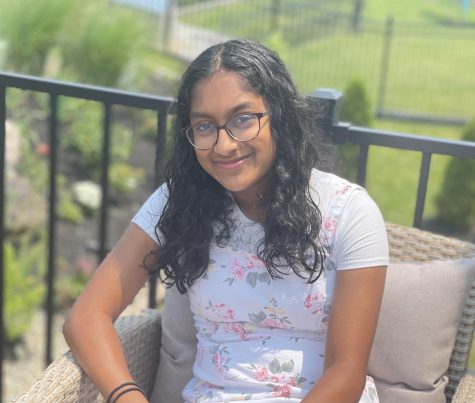 Anjali Kakarla, Content Editor
Anjali Kakarla is a sophomore at Skyline High School but split-enrolls to take Journalism at Community. This is her third trimester on staff and her first on the leadership team. She is so excited about in-person journalism this semester. When not at school, you can find her running cross country and track, on the basketball court, or baking.