A Follow Up With Matt Johnson
Last semester, Matt Johnson made the transition from Community High School (CHS) to Pioneer High School — his final week being January 31, 2022 through February 4, 2022. Johnson was hired at PHS to take over English 9 classes, as well as an academic literacy course. He is also playing a role in helping redevelop some of the Pioneer English curriculum that has been in place for over 30 years.
Johnson has been at PHS for a little over a month now, and he has come to realize that moving was just the change he didn't know he needed.
"Going into a new environment has been something that I have really enjoyed," Johnson said. "It is really fun to see how a new group of people sort of respond to what you are doing. It has taught me a lot about my teaching, and has made me a better teacher already."
But Johnson has also realized that the small community of CHS is something he misses as he is now in an environment with a larger faculty and student body.
"At Community, everybody knew who I was," Johnson said. "All the students knew who I was, even if they didn't have me. It is such a small school and I had been there for 8 years in a row. Coming into a school where no one knows who I am, has probably been the biggest challenge."
Johnson has had to dig a little deeper into the community building aspects of the classroom more than he has had in the past. When students came into his class knowing who he was, he felt that he needed to spend less time establishing his values and who he is as a teacher and educator.
Johnson's favorite part about his journey so far is that he staff at Pioneer has welcomed Johnson with open arms. Staff have helped Johnson learn a new way of doing things and a new way of teaching, which has made his transition so much easier.
Johnson misses his forum dearly and still checks in with his forumettes as much as he can, but has found himself enjoying the new challenges and rewards that come with a new job. He has instilled aspects of his forum in room 308 that continue with the Johnson Forum's new forum leader Sean Eldon.
Read the original story here.
Leave a Comment
About the Writer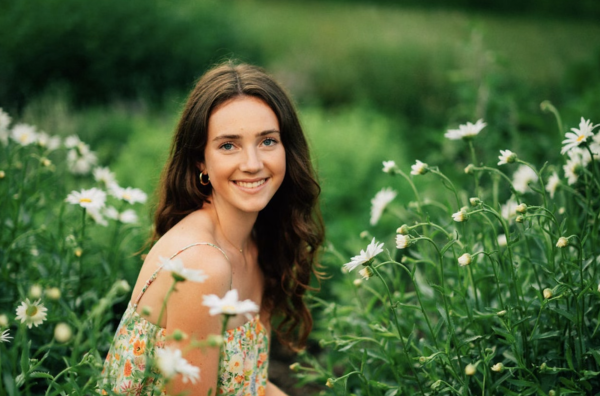 Ailish Kilbride, Web Editor-in-Chief
While trying to pack as many things as she possibly can in her schedule, Ailish Kilbride is entering her 7th semester on staff and her 4th semester in leadership. Ailish is a senior at Community High School. Taking long runs, walking her dog Lulu, playing field hockey at all hours of the day, reading Colleen Hoover books and hanging out with her friends and family are all at the top of her list of favorite things. She can't wait to be a part of all of the amazing work that the Communicator is going to do this year.