Zebrotics Qualifies for Finals in District Competition
Over the weekend of March 19, Community High School's robotics team, Zebrotics, led by science teacher Christia West participated in their first district competition. There were 42 teams taking part in the competition, but the Zebrotics managed to place in the top 10 every round and qualified for the finals. 
"I was so proud of our team," West said. "Only a few people go out on the field and drive the robot, but everyone else is really critical and contributes to our success."
Robotics competitors could choose to score points based on their robot's ability to shoot balls into a target, or climb four bars that gradually incline. The Zebrotics teams chose to scale the bars, and named the robot "Bananana Bot". 
"Bananana Bot did very well and we were able to reach the highest bar or target every time," West said. "The scoring is very complex and hard to explain, but it's really good if you do that and we did."
Zebrotics'  next competition is scheduled for the weekend of April 9. The team has already started planning their next step to further polish their robot's functionality and overall performance in a short span of two weeks. 
"Because any functionality you add, you have to, test it, test it, test it, for it to be reliable," West said. 
Despite not winning the competition, they consider Bananana Bot's performance to be a success.
"We have plenty of trophies," West said. "We can get trophies for  maybe the next one."
Leave a Comment
About the Writers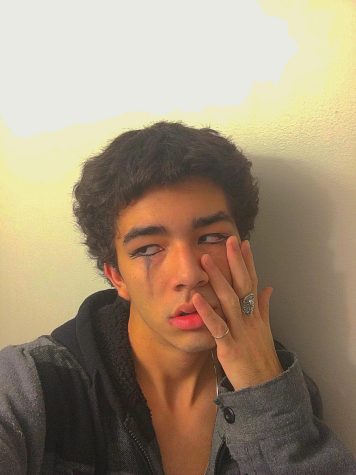 Evan Ochoa, A&E Editor
Evan "Gummy" Ochoa is a junior who's in their 4th semester of staff (A&E Editor). Gummy finds passion in dissecting pieces of art, specifically music. In their spare time, Gummy is an artist themself, producing, writing, and composing their own music under the moniker GVMMY, as well as plays in a jazz band as a drummer. Other hobbies include refereeing on weekends for little league soccer, playing Smash Bros. as Jigglypuff with friends, and recording music with other local artists.
Hannah L. Rubenstein, CET Specialist/Journalist
Hannah Rubenstein is a junior at Community High School. This is her second year on the Communicator staff. Aside from journalism, Hannah enjoys stage managing and being a photographer for jGirls+ Magazine. She is looking forward to hanging out with friends and for a busier year.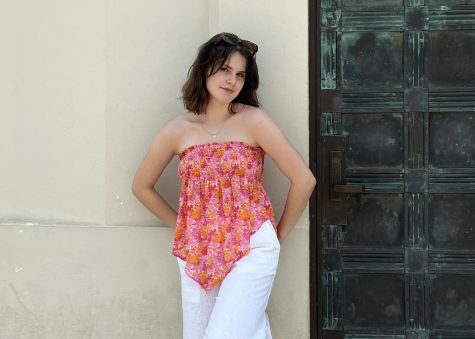 Addi Hinesman, Web Editor-in-Chief
Addi is in her junior year at Community High School, and this is her third year on staff. She is starting her first semester as a Web Editor-in-Chief and is more than excited to take on whatever comes her way. Addi loves orange cars, cuddling with her dog, drinking boba tea, driving with friends and farmers market flowers. When she isn't busy doing homework, she is occupied with her even busier dance schedule.