Jones School Elementary Alumni Return for Banner Dedication and Celebration
"It was absolutely our core"
In the lowly lit Craft Theater the curtains of time were pulled back and became a room of its former Jones School glory. A group of alumni gathered to celebrate and honor one hundred years of Jones School with a meet and greet and banner dedication. Full of joy and catch-up-sessions, this event brought together a community of former students, all of whom hold memories from both the school and its surrounding culture of Kerrytown.
"It was absolutely our core," said Scott McFabden, who was only a preschooler when Jones closed. McFadben recalls the school as a world of enrichment and bonding-but not just for the students.
"It brought all of our families together," McFabden said. "Because all of our brothers and sisters also went to the same school."
The spirit of the school echoed throughout Kerrytown, bringing about a kind and neighborly atmosphere.
Although the school closed in 1965, the spirit and love the school showed its students has not been forgotten. Photos of Jones School were on display for all to look at the history of Community. The room features conversations of fond memories of lessons learned and the safe haven the school offered. As well as photos shared from alumni showing the life of a student going to Jones School in the 50s and 60s.
Carol Allen, another former student, recalls a life changing experience at Jones: Mr. Mile. "Mr. Mile was the first Black person I ever saw as a teacher," Allen recalled. After working at Jones School, Mile became principal of the Northside school. Mile was a charismatic and excited teacher, often seen joining the students out at recess, participating in games like baseball.
Named after the AAPS superintendent at the time, Jones featured a monthly student-led newspaper, boy scouts, campfire girls, and a PTA. Originally, Jones had grades kindergarten through ninth, but eventually changed to the standard elementary system, with graduates going to schools like Slauson or Tappan.
Although the school was not legally segregated, 75% of the student body was Black. At the time, there were six schools in Ann Arbor without a single Black student. This made Jones revolutionary.
As students both former and present unravel the stories of Jones, they are joined by teachers. Joslyn Hunscher-Young, a history teacher, feels the importance of these stories and wants them to lose their fogginess. After teaching African American studies last year, Hunscher-Young wanted involvement with the project. "We want to help share their stories," she explained. Hunscher-Young's overall goal is for the community of Ann Arbor to have broader knowledge and information about Jones and its students.
After Jones closed, the students were sent to Allen, Angel, Dicken and other elementary schools. These schools were far walks and bus rides, creating intense anxiety and inconvenience for former Jones' families not only pushing families out of Jones School, but out of Kerrytown entirely. This ceremony was the first time that many of its alums had returned to campus.
As the ceremony wrapped up, participants were reminded that their stories matter. It's important that the students at Community High not allow the history of Jones School to be forgotten. After all, the core of Community is Jones School.
View Comments(1)
About the Writers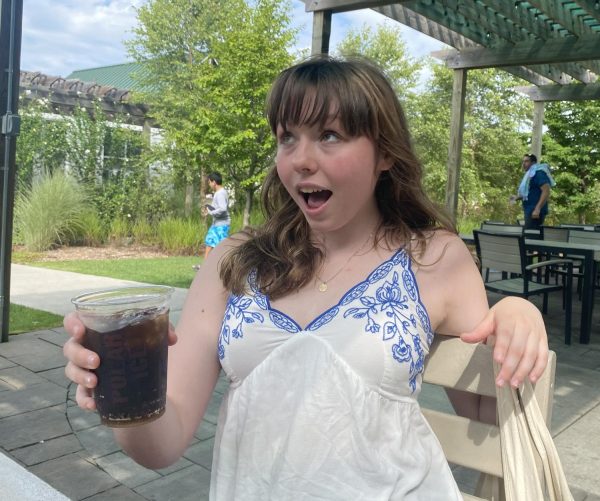 Lydia DeBord, A&E Editor
Lydia DeBord is a firm believer that Pluto is a planet. Most of her personality is stolen from Lorelai Gilmore or Taylor Swift. Outside of Room 300, Lydia can usually be found ingesting insane amounts of caffeine, reading mystery novels, or binging Grey's Anatomy. She is ecstatic to broaden both A&E and The Communicator as a whole!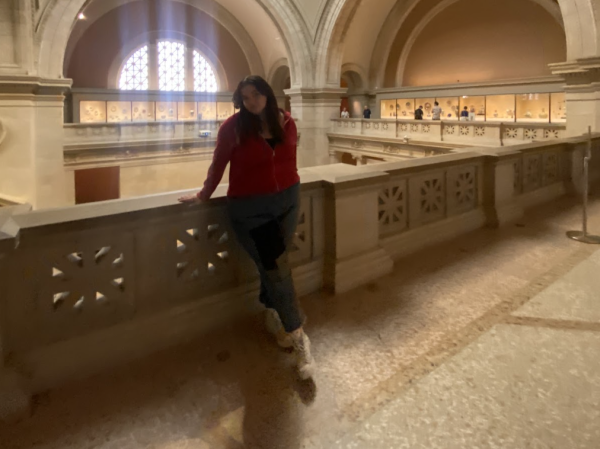 Isabella Maldonado, Opinion Editor
Isabella is going into her junior year and her 4th semester in journalism. This year she is an opinion editor for The Communicator. She loves the law side of journalism and that is what really inspires her. Outside of room 301 she loves baking banana bread and hanging out with her friends. She is so excited for this year in journalism!