Anticipation is rising as the show dates for CET's production of Museum are nearing. The hard work from everyone in the CET program is paying off, and student tickets went on sale this past Wednesday, Nov. 8, during lunch. They will be sold through Nov. 10, and after that, they will still be available for online purchase through the CET website.
Students who had a part in working on the play are feeling nervous, but extremely excited for their peers and families to see all of their hard work over the past few months.
Students are happy to support their friends and classmates, and excited to see the show.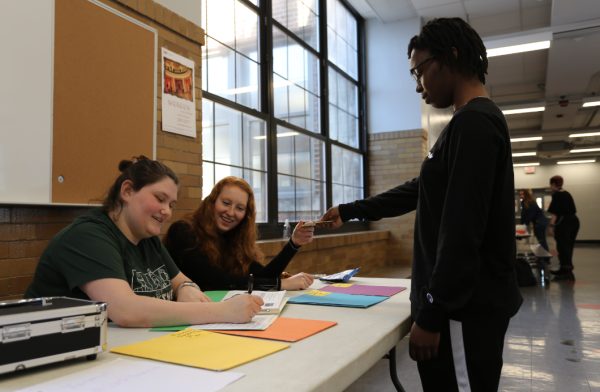 Mallory Towers is a sophomore at CHS and plays a vital role in the CET program. She is one of the stage managers, and secretary on the CET board. She was a part of selling tickets during the sale.
"I love seeing students and teachers excited about buying tickets to the show," Towers said "People are so interested in CET and that makes me happy"
Parker Haymart has participated in CET every year. He is the other stage manager, and merch manager for the CET board. He was also a part of selling tickets and loved seeing people so excited and ready for the show.
"The ticket sales are the perfect way for us to be able to share what we've been working on for months with the other people in our school," Haymart said. "It's exciting to let them see all the hard work we put in."
As Tech Week gets closer, students spend more and more time rehearsing. This ensures that they can be in the best possible shape for the show, to guarantee the audience has a good experience.
If you are interested in purchasing tickets, they can be found through this link: https://www.showtix4u.com/event-details/77780. Or they can be found through the CET website (a2cet.org).