Nothing but "Brighter Daze" for Murs and 9th Wonder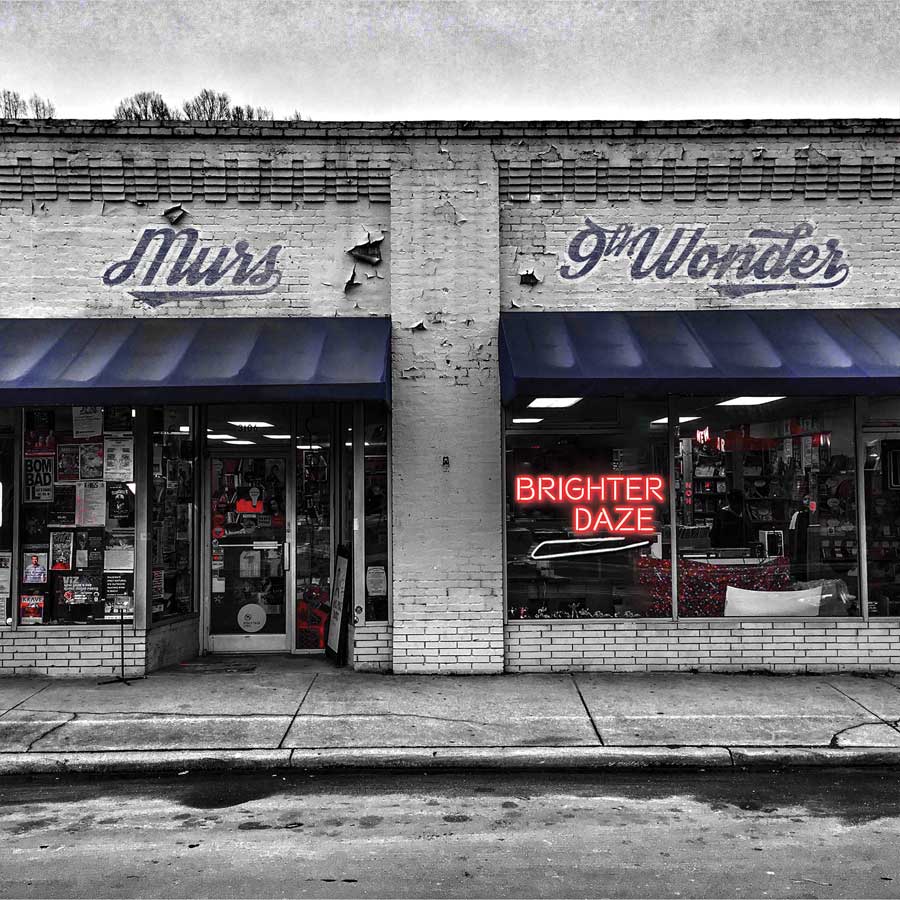 While it may have flown under the radar, "Brighter Daze," brought to us by the dynamic duo of rapper Murs and producer 9th Wonder, is a mixtape that's worth at least a download and a few plays through your headphones, and at most, a permanent place in your daily wake-up playlist (because I know everybody reading this has a playlist full of classic hip-hop for the am). Murs and 9th Wonder have both enjoyed success as underground leaders over the past decade, but the two of them seem more comfortable than ever working together. 9th Wonder's production never gets boring, with each track having the mechanics of bright boom-bap sampling a la Pete Rock.
The opening song "The Battle" has a driving late 90s drum loop with some background horn hits, while "How To Rob With Rob" is intensified by its rich vocal sampling. Murs comes off hot, clearly wanting to be taken seriously, and it works. His lyrics are clean and filled with interesting wordplay, i.e. "Dark skin, Darth Vader and I'm sorta like SEGA/They don't make 'em like me no more, there's none greater." While there's not an abundance of rhythmic variety, it's more than made up for by the fact that his raps are coherent, something that is often found lacking in today's mc's. He's not excessively braggy and he sticks to talking about what he knows, primarily speaking about what it was like growing up and how he came up as a young rapper.
The first few tracks are minimal in their usage of hooks, and even when there is a hook, like on "God Black/Black God", it's subtle enough that it doesn't get in the way of Murs' rhyme scheme. I enjoy the fact that he went about these songs in a DOOM-esque way, letting his words paint the visuals instead of a fist-pumping chorus. Murs uses some heartfelt narrative later in the tape starting with "Wait…Back It Up" where he extrapolates on his experience falling in love with a woman. Then, on the next track, he goes off about the rockier side of a relationship (plus major props to 9th on the beautiful sample and the opening flip). With "Walk Like A God," Murs kept the tone mature, touching on the subject of thankfulness and religion. I dug Rapsody's verse on this track; she managed the near-impossible task of rapping about God without being overly preachy. Her verse was the best of the tape, and maybe the only necessary one.
The penultimate song, "No Shots," had four rappers sharing mic time, including Mac Miller, who I assume was thrown on their to get some name-brand attention. However, this was one of the weakest songs on the album, and all the verses except for Murs and Choo Jackson were too braggy and unfocused. Choo's rap was a little too full of name-dropping, but it was concise and had some personal style, something I never really heard in Mac. At the end of the tape, Murs lays it all out on the table and his lyrics speak to how comfortable he is in his place within the hip-hop scene: "Conscious hood shit I swear I was the first one/All up in these underground shows with my first gun/Couldn't hang with the street life/Especially when the judges handing out three strikes/Started slanging them tapes y'all/Independent like T-La and 8 Ball."
All in all, a strong effort from Murs and 9th on a tape where they showed pride for their conscious hip-hop identity.
Listen and download here: