The September Issue (2009)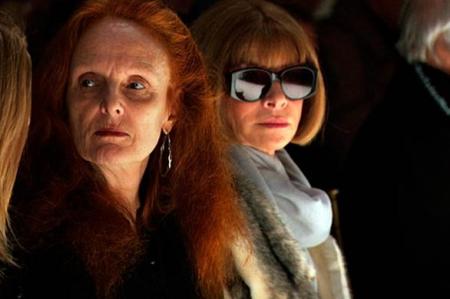 When RJ Cutler set out to make his new documentary "The September Issue" his intentions were to reveal the story of Anna Wintour, the caricatured editor-in-chief of the veritable holy grail of fashion, Vogue. He was set up with a meeting, and twenty minutes in the decision was made to put forth production on a film.
The film chronicles the creation of the 2007 September issue, a record-breaking 840 page, 4.1 pounds brick of glitz and glamour, but goes beyond the photo shoots and fur coats and seeks to show how Vogue functions under Wintour's rule.
The Vogue team exists as a monarchy: Wintour, the Chanel-clad monarch. Everyone else? Subordinate. Her opinion reigns supreme. The magazine functions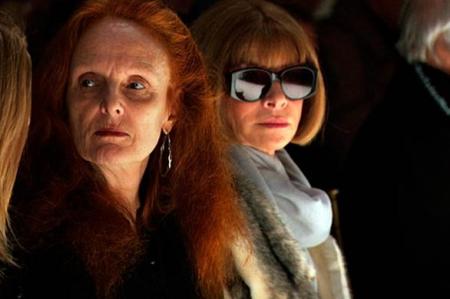 in a way so that nothing is put through without being seen and approved by Wintour.While most staffers seem to be thrown into a state of speechless submission in her presence, one member stood out above all the rest as force to be reckoned with. But in a far more charming, and charismatic way.
Grace Coddington, the creative director of Vogue, is the magnetic positive charge to Wintour's sometimes cold reactions. She grew up within humble circumstances, and worked her way up through the Vogue empire after a successful romp at modeling.
"I think I got left behind somewhere, because I'm still a romantic," she says at one point in the film, and it is this quality, the romantic, that makes her such an endearing figure in the film. For each time one of her spreads is killed, the viewer feels the pain too.
The greatest facet of this film is its transcendent quality; the film surpasses the feathered sweaters and high heels and becomes the story of the 20+ year long relationship between Wintour and Coddington, and the dynamics that go into creating Vogue.