CET Gets Excited for As You Like It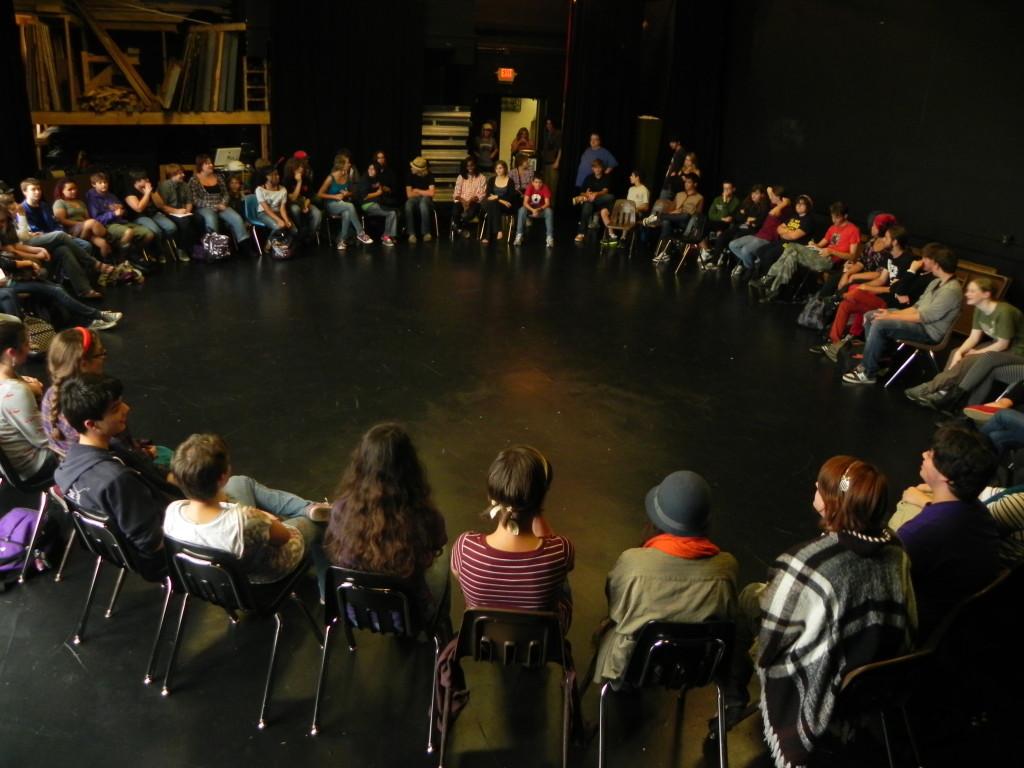 Sari Greifer
September 30, 2011
After the successes of Community Ensemble Theatre' productions last year, around sixty Community High School students are excited to participate in the fall show, As You Like It.  At the first CET meeting of the year, the energy in the room was electric.  Now, roles have been cast and rehearsals have already started.
It's no shock that students are excited for the new production. The show is a Shakespeare play with a complicated love plot.  Quinn Strassel, director of CET, is not afraid of this big production ahead.
Jessica Shapiro, senior at CHS, is the president of CET.  Her job is to be a mediator between the actors and the director. Shapiro thinks As You Like It is a great choice for the fall show.  "Quinn is very good with Shakespeare and making it understandable for the audience," she said. Shapiro explains that while some may think of theater kids as being cliquey and competitive, CET is exactly the opposite.  "CET is very accepting.  Everybody who wants to be a part of CET can be," said Shapiro.
Cody Zeisler, sophomore at CHS, is going out of his normal element to be a part of CET.  Strassel, knowing that Zeisler wrestles in real life, invited him to be one of the wrestlers in the show.  "Its something new to try and Community is the best place to try it," Zeisler said exitedy.  Although Zeisler has never acted before, he is looking forward to the play.  "Everything that comes out of CET is great".
Emily Brod, an enthusiastic freshman at CHS has a lot to look forward to.  "People have told me that CET is the best theater experience they have every had."  After overcoming her horrible stage fright with middle school theater, Brod is excited to just be apart of the show.  "I really like theater, the people are fun and being a part of a production is a great experience" Brod said.
For Junior, Emma Mayhew, one of CET's best qualities is the friends she's made over the years.  "I've made some of my closest friends in CET."  As the lights crew head, Mayhew describes her role in CET as designing the way the lights appear in the show.  "I make you see what you see," Mayhew said proudly.
All in all, As You Like It is on its way to be a remarkable show considering the track record of CET's past productions, and Community High School is expecting nothing less from such a talented group of people. The show will take place on November 17th, 18th, 19th and 20th.  As Strassel puts it, "We are going to absolutely crush this thing."