What's Coming Up for Our Up and Coming Artists?
The concept began with their character, the punk angel—which would become the title for Evan Ochoa also known as GVMMY's latest album.
"This angel has fallen to earth," GVMMY said. "They're experiencing all of these traumas and other things from the view of someone who is pure. It's like this clash of emotions, feelings and experiences. It's real [because] that is how we all come into this world."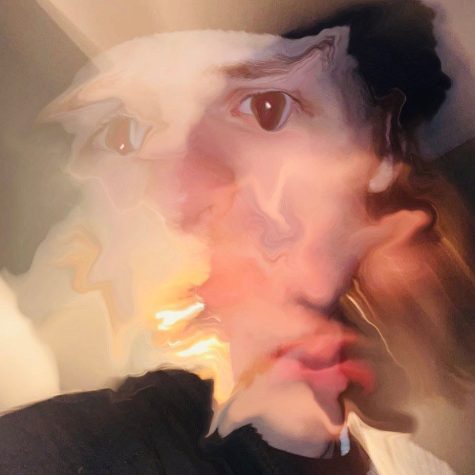 GVMMY was then able to transform this storyline into a tracklist with cohesive tonality featuring a barrage of instrumentals and vocals. Throughout the production process, GVMMY learned ways to manipulate and tune their voice in a way that elevates the music. GVMMY advanced their production and mixing skills, creating a variety of experimental beats. However, the paramount factor of success for them was not technical — it was emotional.
"I wouldn't have been able to make this album three years ago," GVMMY said. "I even realized back then that to make an album with this depth, I needed to grow more as a person." GVMMY allowed events and people from the past few years to shape this album.
"I tried to focus on not just my generation, but my experiences, my friends' experiences, and the way they have impacted our lives," GVMMY said. "I'm able to talk about things with more clarity and depth than before. I see that with a lot of up-and-coming artists and I don't want to make that mistake. I know there's going to be an audience for my music and with that audience, I can continue to be as experimental as I want to be with my style."
Elias Kirshenman— also known as BigPlanet — and Eliam Rosenberg's past albums, such as 'BigPlanet Express' and 'It's a Small World but a BigPlanet' had only featured nine songs, but their Valentine's Day album, BigPlanet and Rosenberg created over 50 songs to only publish the best few allowing for perfection.
"I like to think I'm constantly improving," said BigPlanet. "I definitely think [my Valentine's album] could be my best work."
Perfection isn't the focus for the pair as much as experimentation is for this album. Building on BigPlanet's normal trap and hip-hop genre of music, Rosenberg started drifting his beats towards more acoustic and synth styles. Expanding his abilities made Rosenberg take music production, a pre-approved CR at the Neutral Zone, to gain experience from people interested in multiple genres.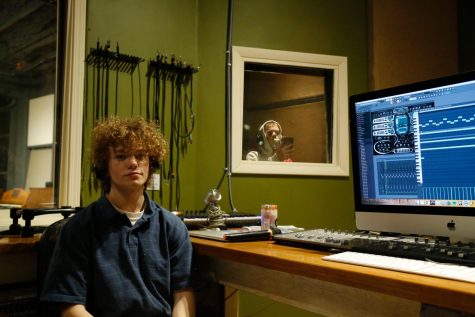 "There's somebody there who's really into EDM music," Rosenberg said. "[I want to] learn about that and implement it into what I like to make. [I want to] learn how to properly use a guitar and how to have an effect that sounds good on acoustic vocals."
CHS senior Luka Galle-Callahan's latest collection of songs began about a year ago, with a song he never planned to release; Galle-Callahan didn't have any of the rights to the beat, as it was taken off the internet, and the song was mainly created for personal use. But when he shared his music with friends, that song was one they noticed and encouraged him to release.
However, in the months following, Galle-Callahan fell into a funk and stopped creating music.
"About two months ago, I decided to start making music again," Galle-Callahan said. "I wanted to create something that I felt was much more put together — an actual piece of art. I have been crunching it out every night and making more stuff each time."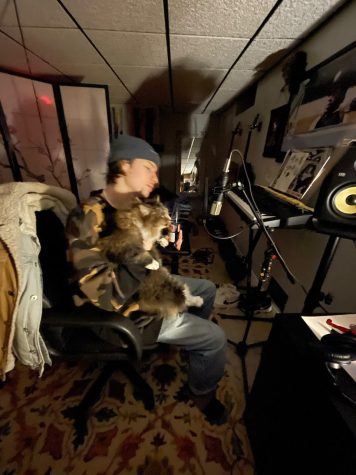 Galle-Callahan's focus for this latest work was creating a storyline to share with the people around him. The track list consists of eight songs with a slower interlude in the middle to bridge the gap, giving listeners a pause before the beat picks up.
"The whole idea behind it is what you would see behind the curtains of a love story," Galle-Callahan said. "It's not necessarily focused on songs about someone, but I feel they're much more personal; about me and the setting I'm in."
Creating music in high school sets Galle-Callahan in a direction for a possible music career, whether that's solo or in a team.
"I hate the thought of working a nine-to-five job in a cubicle," Galle-Callahan said. " It would drive me nuts and if I can make music and create all day, that would be the best thing on the planet."
Lila Fetter's latest album, "Love Connection" draws from experiences surrounding different types of love, with a focus on their own love of creating music and the impact that plays in their life; this theme is particularly apparent in the album's closing track 'Bar not Bride'.
"That song is talking about my love for songwriting and how it's stronger than any of the other loves in my life, like platonic or romantic," Fetter said.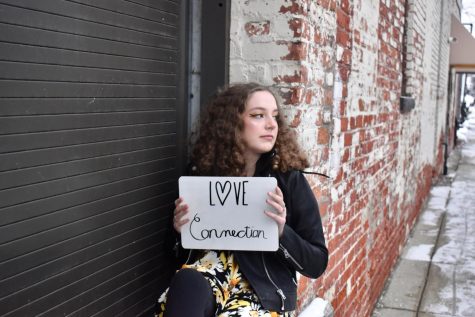 For Fetter, this passion will directly affect Fetter's college path. Although their interests range from public health to psychology, finding a great songwriting program remains at the forefront of their decision. In the meantime, Fetter will keep releasing music and expanding her audience. Their album "Love Connection" is the first album Fetter has released under their own name, instead of a pseudonym to maintain privacy.
"My goal is to get at least one song to over 1000 streams," Fetter said. "I want to do [this] as a career—that would be the dream. Being able to support myself doing music and going on tour is something I've always wanted to do. I've loved performing since I was little."
Leave a Comment
About the Writers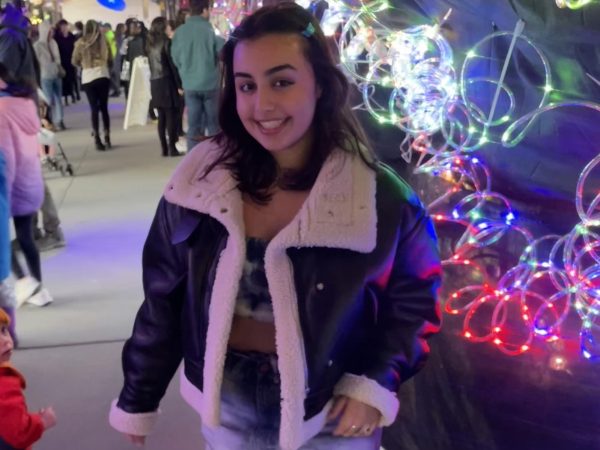 Sana Schaden, Web Editor-in-Chief
Sana Schaden is a senior at CHS. This is her 6th semester on staff, and first semester as Web Editor in Chief. When she is not in room 300 writing and editing articles, Sana spends her time on the tennis courts, filling her sketchbooks with artwork, listening to Spotify, studying at a coffee shop, or spending time with friends and family. As a Peer Educator for Planned Parenthood, Sana also strives to find the intersection between her activism work and her journalism.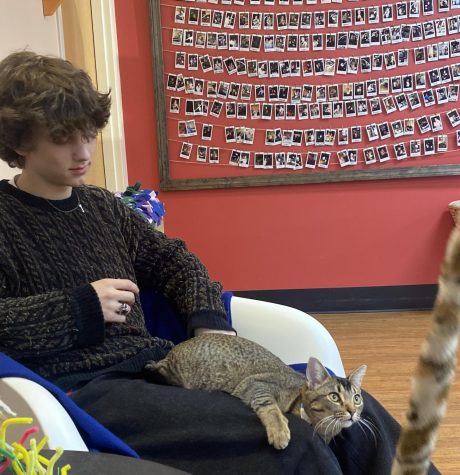 Daniel Ging, Journalist
Daniel is a junior at CHS and this is his first semester on staff. When he's not in room 300, he can be found taking photos of friends, skateboarding and playing Magic the Gathering. Once it becomes summer, Daniel will spend every moment he can outside hammocking and slack lining at the Diag or Bandemer park!