Forum Book Challenge Ends
The First-Ever Vial Forum Reading Challenge has come to a close. The challenge ran between Sept. 26 and Oct. 29, and was intended to be a friendly competition between Forums. While the challenge was active, students could submit slips of paper detailing books they read in a box outside of Mike Vial's classroom.
The slips were counted and tracked in a spreadsheet, and the results are in: there is a tie. The Landrum and Qu forums tied for first, with 71 books read by either forum. Both forums had their prize of a pizza party on Nov. 4.
Madison Bell, a member of the Landrum forum, said that the challenge was an opportunity for her forum to bond and participate in something together.
"I think it was a bonding experience for our forum because we got a lot of our forumettes to read books for the competition, and it got those freshmen who didn't know anyone to participate in something their forum was doing," Bell said.
Bell said that forum leader Laurel Landrum was instrumental in the success of the forum. Landrum was insistent in wanting forumettes to participate and simply get involved. "She was like, I will sign your books, just bring them to me," Bell said.
However, with a total of just 272 books submitted by all 530 students the numbers seem low at an average of about one book per two students for more than a month.
Serena O'Brien, a sophomore at Community High School (CHS), thinks that there are a few different reasons why she hasn't submitted anything to the challenge, despite having read books during its run time. For one, she felt like it was just a level of effort that she didn't want to go out of her way to do.
"At this point, my forum is so far behind, I don't know if it's really worth it," O'Brien said. 
She said that her forum all shared the feeling that it may not be worth it, that a lack of motivation was a common theme among her forum.
Ivy Prochaska, a junior at CHS, described submitting to the challenge as an "extra step." 
"I just kind of forget about [the challenge]," Prochaska said. "It's easier just to read a book and then think about it than it is to write it down."
Prochaska said that the Anderson Forum was too busy to spend time focusing on the challenge. They have younger buddies at Ann Arbor Open that they see on Tuesdays. 
"We have lunch forum and we kind of just talk during that, so we don't really get into everything, like the book competition," Prochaska said.
Prochaska, as well as O'Brien, also felt that they didn't have enough of an incentive to take the effort to submit books. The pizza party prize was not enough for O'Brien and her forum. She also felt that her forum shared a lack of motivation to participate in the challenge.
Despite suggesting that a motivational speech might have helped her forum's participation, O'Brien's forum wasn't able to pull off a comeback before the challenge ended Oct. 29.
Leave a Comment
About the Writer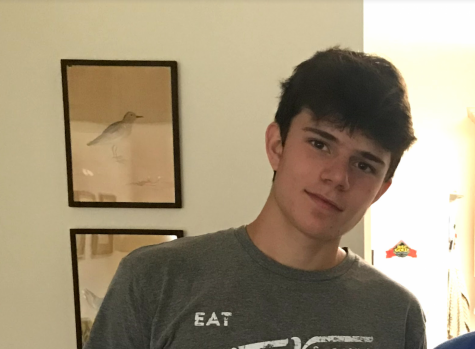 Charlie Rosenfeld, Journalist
Charlie Rosenfeld is a sophomore at Community High school and this is his first semester on staff. When he's not at school, you can usually find him on the Pioneer track or practicing with the Pioneer ultimate frisbee team. In his free time, he likes to hang out with friends, read books about philosophy, and go on walks with his dog and family.